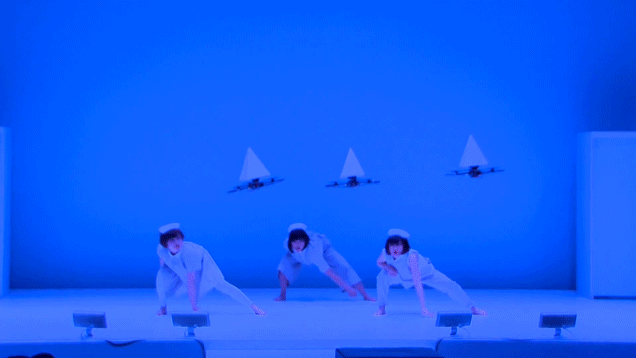 Drones have a lot of potential applications — blowing stuff up, fictional delivery services, flying cameramen. But Cyberpunk ballet dancer? That's a new one to me.
Watch as the Japanese dance troupe elevenplay coordinate their movements with three aerial drones. The end result is a kind of hypnotic, futurist, Butoh dance; one where the humans eventually flee the stage to make way for an all-UAV, Rez-like performance.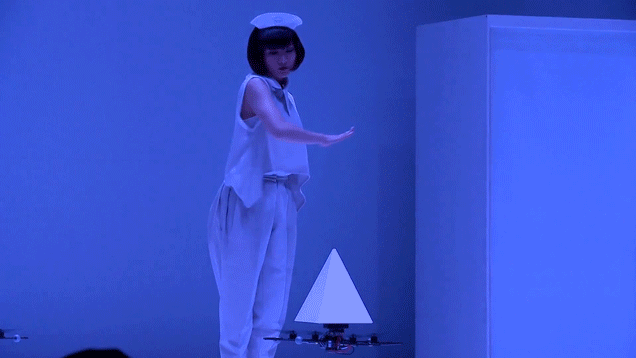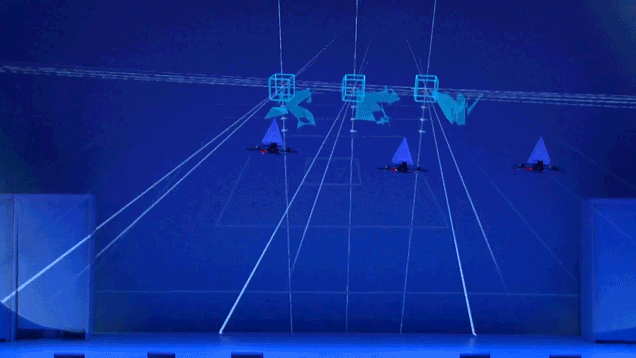 It's almost moving enough to make you forget about the inevitable robot apocalypse.
[via Dangerous Minds]