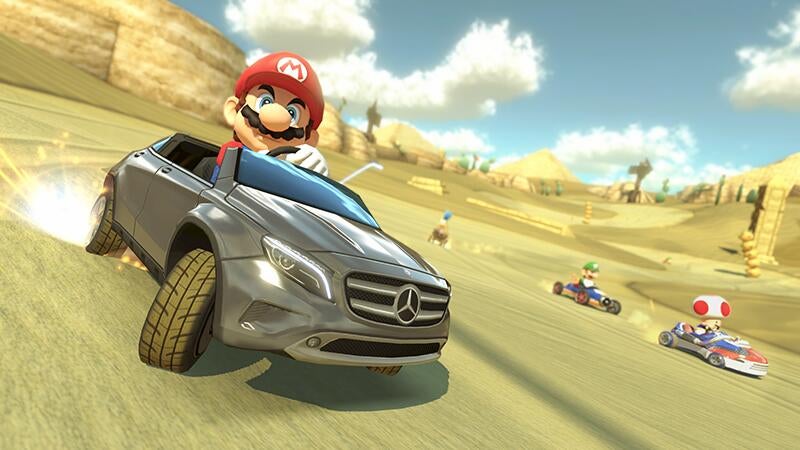 Mercedes Benz is coming to Mario Kart 8 in Japan. The Mercedes Benz GLA, which a sorta hunky Mario drives in a new Japanese ad, will be available as free DLC.
Info is scant, but Nintendo promises more details. No word yet whether or not the car will be available in the West.
This is the first real car to ever appear in a Mario Kart game. Below, you can see more photos courtesy of Game Watch Impress: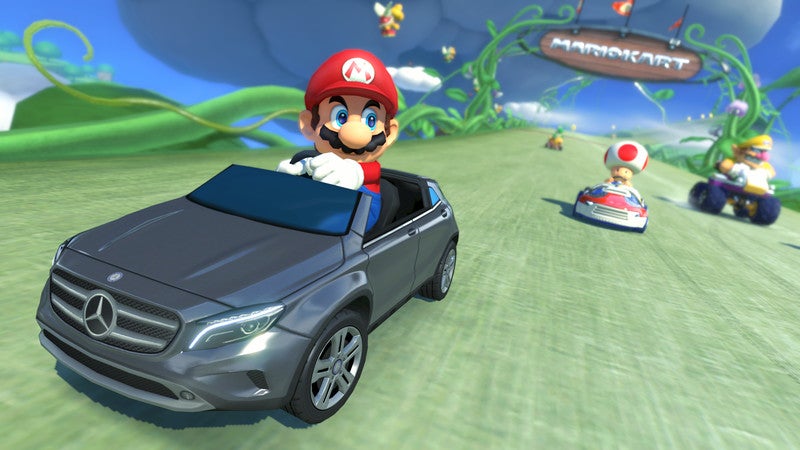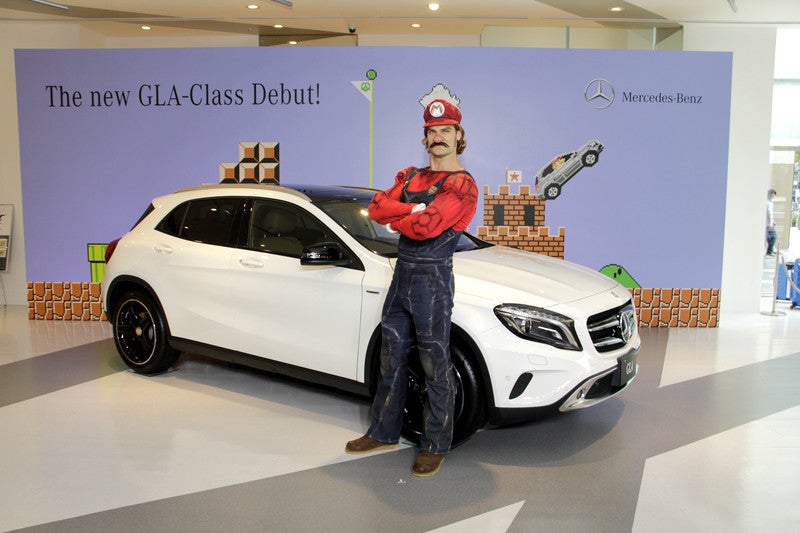 You can check out the official site, which makes me kind of sad.
本日発売のWii Uソフト [Nintendo]