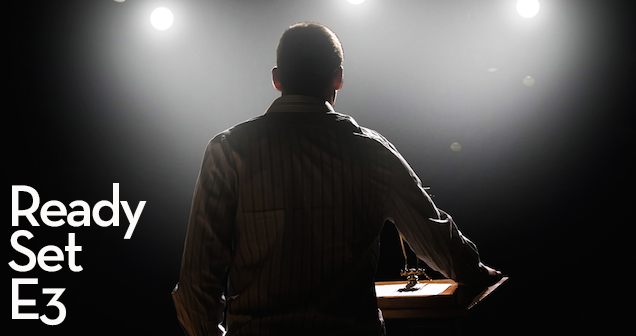 It's that time of the year again! That time when we get jacked up on caffeine and sugar and liveblog into the wee hours of the night. It's time to "get hype". It's time to "get sleepy". It's time for E3.
We'll be staying up and liveblogging the events. I realise no-one liveblogs anymore, but it's an annual tradition and E3 wouldn't be E3 without it! Join us! You can find all the Australian times below!
---
Tuesday, June 10
Microsoft 2.30am - 4am AEST
Electronic Arts 5am - 7am AEST
Ubisoft 8am - 9am AEST
Sony 11am - 12.30/1pm AEST
---
Wednesday, June 11
Nintendo (Online Video Event) 2am - 3/3.30am AEST
---
Let's do this and whatnot! Look for our Liveblogs and streams to pop up on the site about 15 minutes before the Microsoft, Sony and Nintendo events.