It wasn't a conference. Not exactly. Technically it was just a regular old Nintendo Direct, but when it's E3 time everything takes on a larger significance so I'm calling it an E3 presentation. Here are some of my thoughts on what we all just watched.
---
Zelda Looks Stunning
To paraphrase my good friend Vooks, this looks like it might be the Zelda we never thought we'd play. The Zelda that feels current gen, that doesn't feel constrained by the limits of technology. That feels like a hugely liberating thing.
I honestly thought we would never get to see a Zelda like this again. A Zelda that pushes boundaries, a Zelda that tries new things, a Zelda that doesn't hold your hand. Admittedly we have little to go on but based on what Eiji Aonuma said and the limited footage we did see, I'm being swept away with the hype. The new Zelda, whatever it's called, looks gorgeous. It looks like a dramatic step up compared to what we've been playing.
More importantly, Aonuma has been alluding to the idea that this Zelda will be more directionless, more open. I'm not sure what that means entirely, but I get the sense he's taking cues from the massively successful Link Between Worlds which was far more open to the player. I'd argue that was the best Zelda in a decade, so this is good news.
---
Splatoon Is The Nintendo Shooter I've Always Wanted
The world doesn't need another shooter, but I've always wondered what a properly in-house developed Nintendo shooter would look like. I think we've got our answer with Splatoon.
I mean this game is Nintendo to the core. It's completely subversive. It's a shooter where you don't shoot your opponents, you shoot the bloody environment! It's a shooter where rules are turned on their head and the fundamental mechanics have been shifted. That's a beautiful thing. In a sense I get the feeling that Splatoon will be the Mario Kart of shooters. I like the sound of that very, very much.
---
Amiibos Will Print Money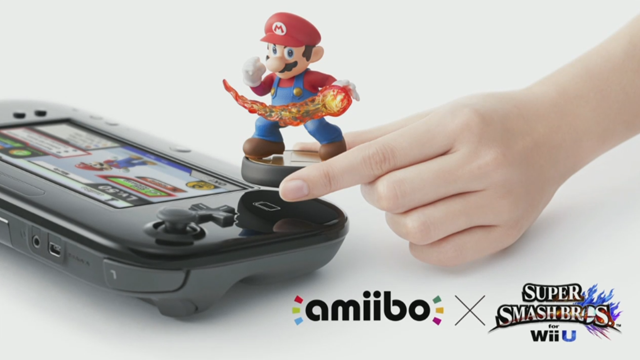 I don't like collectibles and I especially don't like spending money on them, but I recognise I'm in the minority here.
This will either succeed spectacularly, or fail miserably. There is no inbetween.
---
Third Parties Have Abandoned Nintendo. For Now.
Imagine Sony or Microsoft conferences without third party games.
When you take that perspective, the fact that Nintendo — asides from Xenoblade and Bayonetta — had to do all the heavy lifting by themselves is sort of incredible. Sure, there aren't enough games being released on the Wii U, but by God Nintendo's internal studios are working their balls off. I'd argue 2013 was their best year ever in terms of software and it doesn't look like they're letting up.
What choice do they have? Third parties have basically abandoned Nintendo. It's tragic, but understandable. I'd argue the Wii U still has the most must have games of any 'next gen' console, but it doesn't seem like enough.
Which takes me to my next point...
---
Holiday 2014 Is Looking Light For The Wii U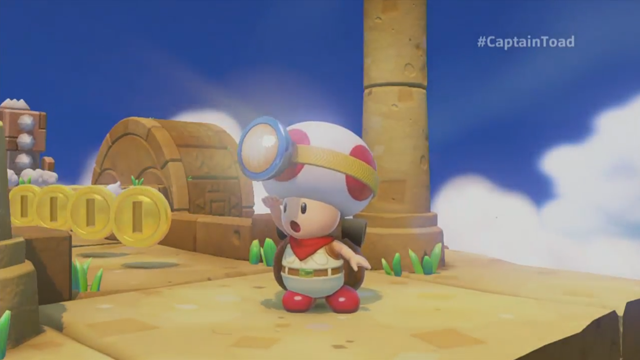 There's Smash Bros.. But what else? The Captain Toad game? The new Yoshi one?
Smash Bros. will shift units, sure. But the rest? No-one is buying a Wii U for that new Captain Toad game, no matter how awesome it looks (and I think it looks great).
The last 12 months has actually been great for the Wii U in terms of first party games. Looks like Mario Kart 8 is going to have to do all the heavy lifting for the remainder of the year, or at least until Smash Bros. is released.
---
Where Was Nintendo's Big Idea?
Before E3 this year, I wrote that with their backs to the wall, I was really interested in how Nintendo would fight back. Things are looking back over there, so I expected the company to take some major risks. For this reason I felt like Nintendo's E3 would be a super exciting one, but in the end? It's was rather by-the-numbers.
That's not necessarily a bad thing. A new Zelda is nothing to sniff at, but I was really hoping for a 'big idea' from Nintendo. Something game changing. Something along the lines of a Wii Fit or a Wii Sports, something that confused the utter shit out of us. Nintendo is always at their best when they're confusing us.
The closest we got to that was the Amiibos. I don't know if that's enough.
---
What were your thoughts on Nintendo's E3 presentation? Let us know in the comments below!