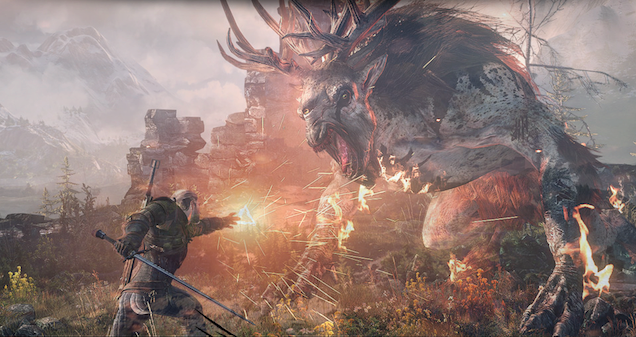 Two big news nuggets: a new trailer for The Witcher 3, which is out on 25 February 2015 for PS4, Xbox One and PC; and the announcement of GOG Galaxy, GOG's take on Steam. UPDATE: Stream's over.
Original post follows:
Who needs E3? Today at 2pm Eastern the folks at development studio CD Projekt Red are hosting a big ol' pre-pre-E3 livestream to talk about their upcoming RPG The Witcher 3.
They're promising a snazzy new Witcher 3 trailer and a big announcement for GOG.com, the retro PC game store. You can watch the livestream here: