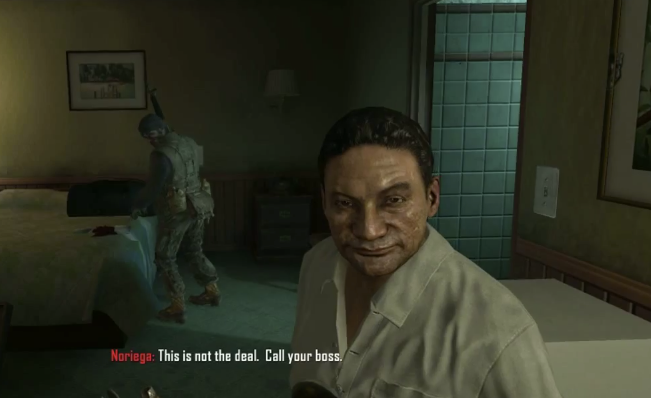 Former Panamanian dictator Manuel Noriega is taking Activision to court over his depiction in Call of Duty: Black Ops II. Courthouse News Service reports that Noriega, who is currently serving a prison sentence in Panama, is suing Activision, the game's publisher, for "blatant misuse, unlawful exploitation and misappropriation for economic gain."
Noriega appears in a Black Ops II mission called "Suffer with Me" as both an in-game character and in news clips.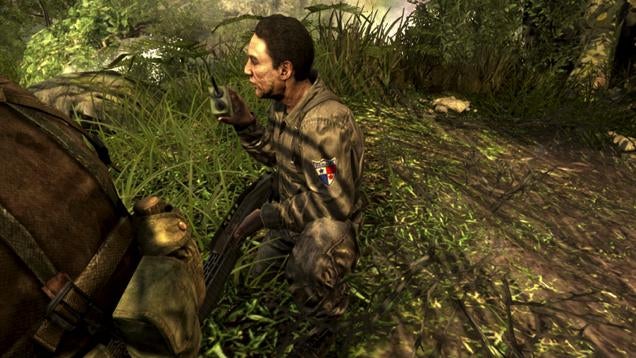 The filing claims that Noriega, the plaintiff in the suit, is portrayed "as a kidnapper, murderer and enemy of the state. An objective of one portion of 'Black Ops II' is solely to capture plaintiff."
Call of Duty: Black Ops II was released in November 2012.
The lawsuit also claims that Activision's use of Noriega in the game "caused damage" to him and created "the false impression that defendants are authorised to use plaintiff's image and likeness. This caused plaintiffs to receive profits they would not have otherwise received."
"Defendants deliberately and systematically misappropriated plaintiff's likeness to increase revenues and royalties, at the expense of plaintiff and without the consent of plaintiff," the suit continues.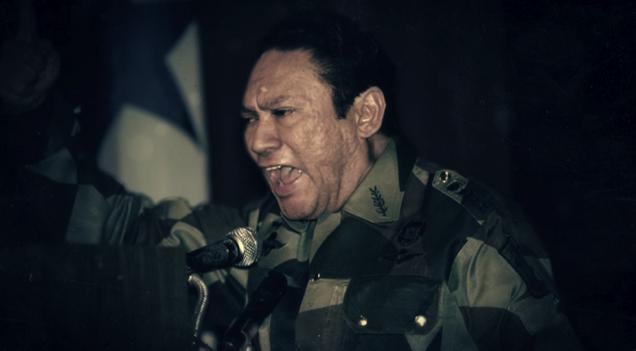 In the game, the characters in Black Ops II refer to Noriega as "a piece of shit", "asshole" and "old pineapple face himself, Manuel Noriega".
The former dictator, Courthouse News Service adds, is suing for punitive damages for "lost profits".
Manuel Noriega Sues Video Game Maker for Using him in a Game [Courthouse News Service via The Independent and MCVUK]
Pictures: Call of Duty Wikia