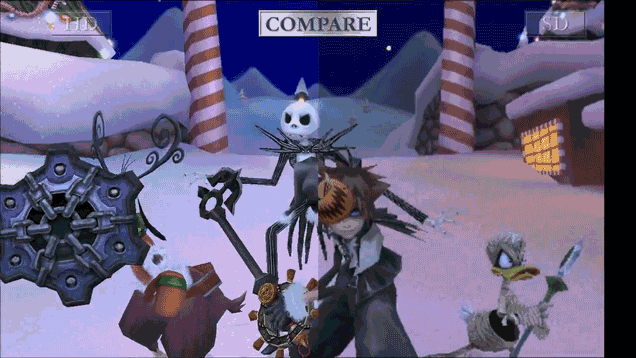 It's time for a graphical throw-down featuring everyone's favourite confusing mash-up, Kingdom Hearts.
While Kingdom Hearts HD 2.5 Remix doesn't release until December for the West, we can already compare its graphics to the older version of the game. The video changes between the HD and SD version on its own, but you can also tell it to focus on one specifically at any given moment by pressing the HD and SD buttons on the top left and right corners of the video.
Obviously, the PS3 version looks better — the graphics are crisper and they have more detailed textures.