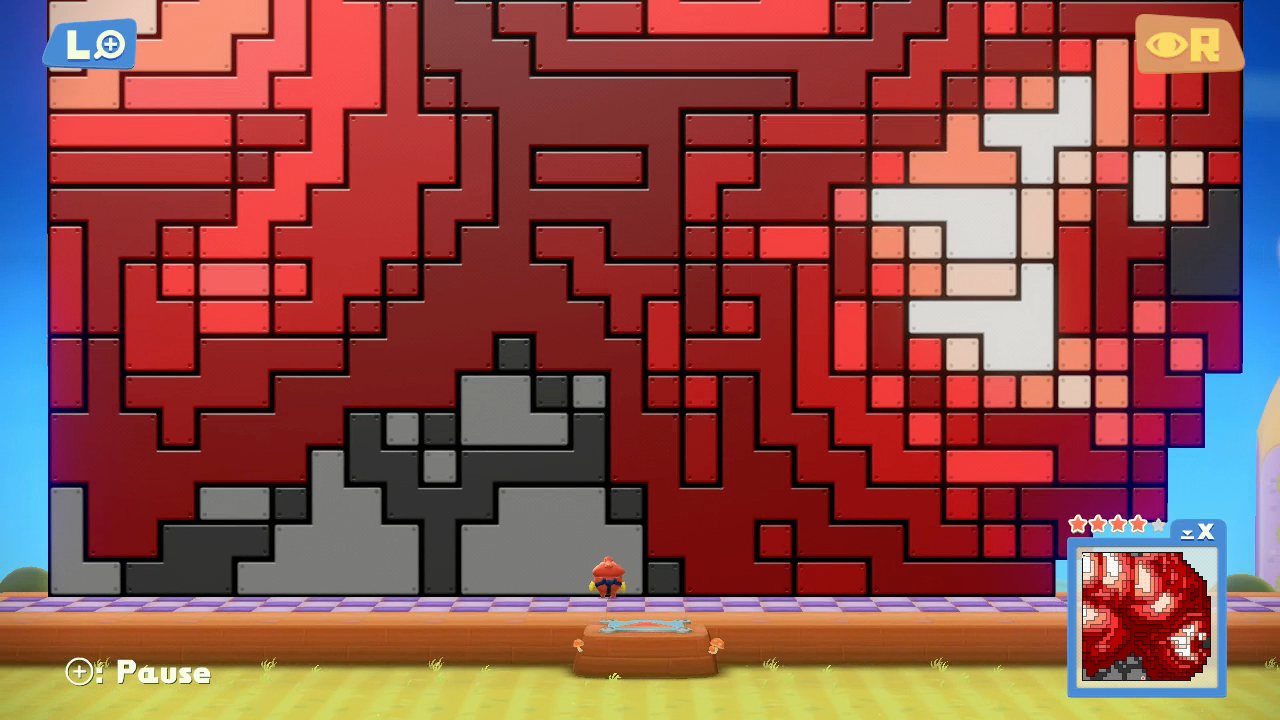 Behold this massive version of Mother Brain, the number one villain of the Metroid games. She's been turned into a difficult puzzle and Samus is not around to solve things. A guy named Mallo is.
What you're seeing is actually a user-made level in Pushmo World, the new Wii U block — pushing game. The blue square frames a zoomed-out look of the whole level. Our hero Mallo is standing at the bottom, in front of one of the grey parts. All I know about the level is that it was made by someone named Ashley, it's downloadable in Pushmo World (along with some other great user-made levels) and — key point — it is hard.
For your amusement, and because the level is just so cool, I captured video of my first attempt to climb to the top of Mother Brain. Spoiler: I fail.
It's not like you wanted me to give away the solution, right? I failed so that you could still enjoy the thrill of solving this puzzle yourself. That's right. You're welcome.