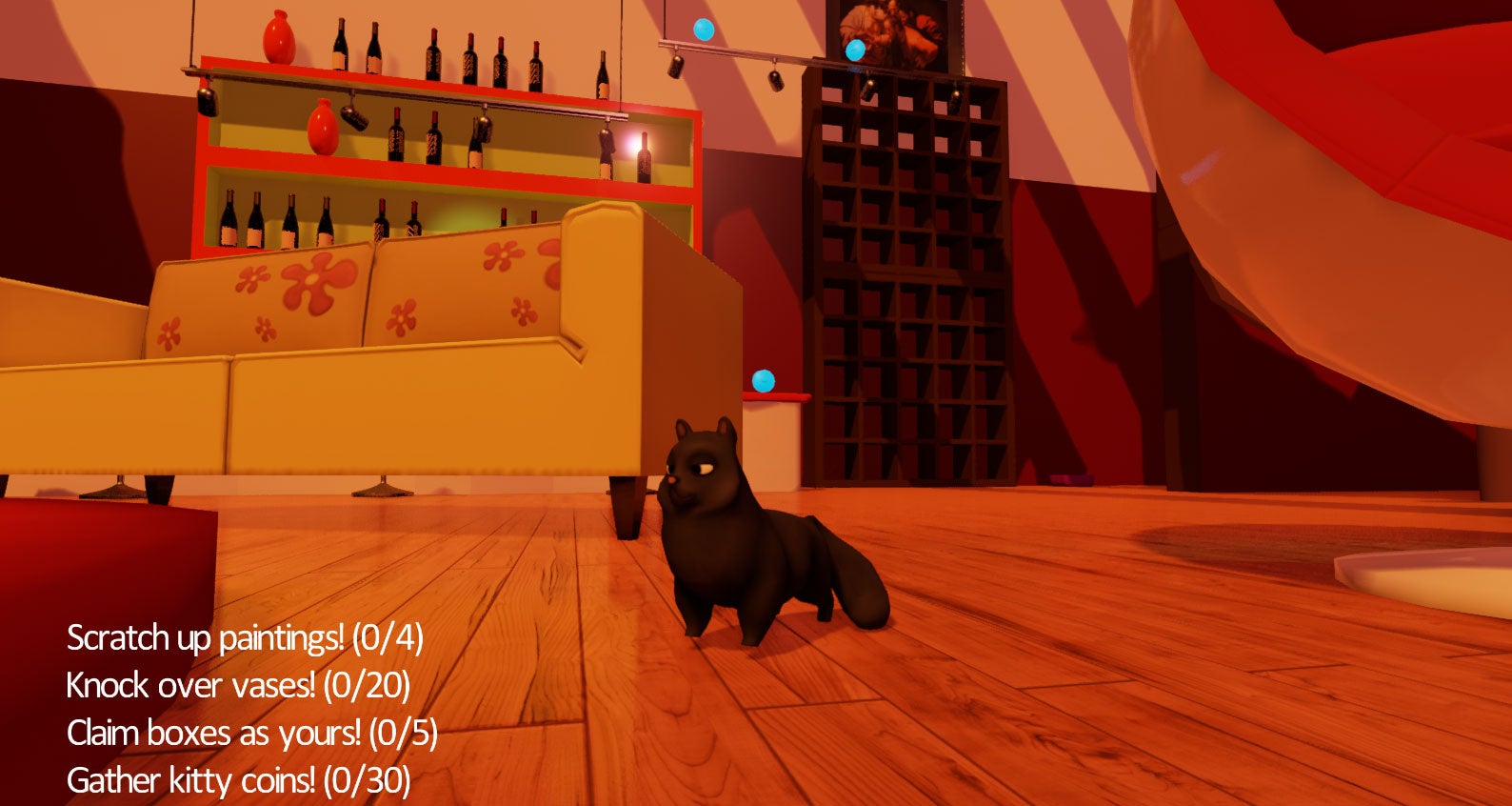 Catlateral Damage has evolved into a fairly accurate simulation of your stereotypical arsehole cat. Perdictably, though, it no longer has the "genre" to itself.
This is Purrkour, part of the 2014 Indie Game Maker Contest. Still very much in alpha, and with rough edges all over the place as a result, I've nevertheless been having a good time with it. Why? Because that cat is so damn cute. And because his little arsehole cat "push" animation - used to topple wine glasses and vases - is even cuter.
That and the fact it's been made using Unreal Engine 4, so it looks a lot nicer than you'd expect from a 60MB download.
You can grab it below. Chrome users might want to take a closer look at the site for special instructions, since the browser doesn't like the files.
Purrkour [Download]