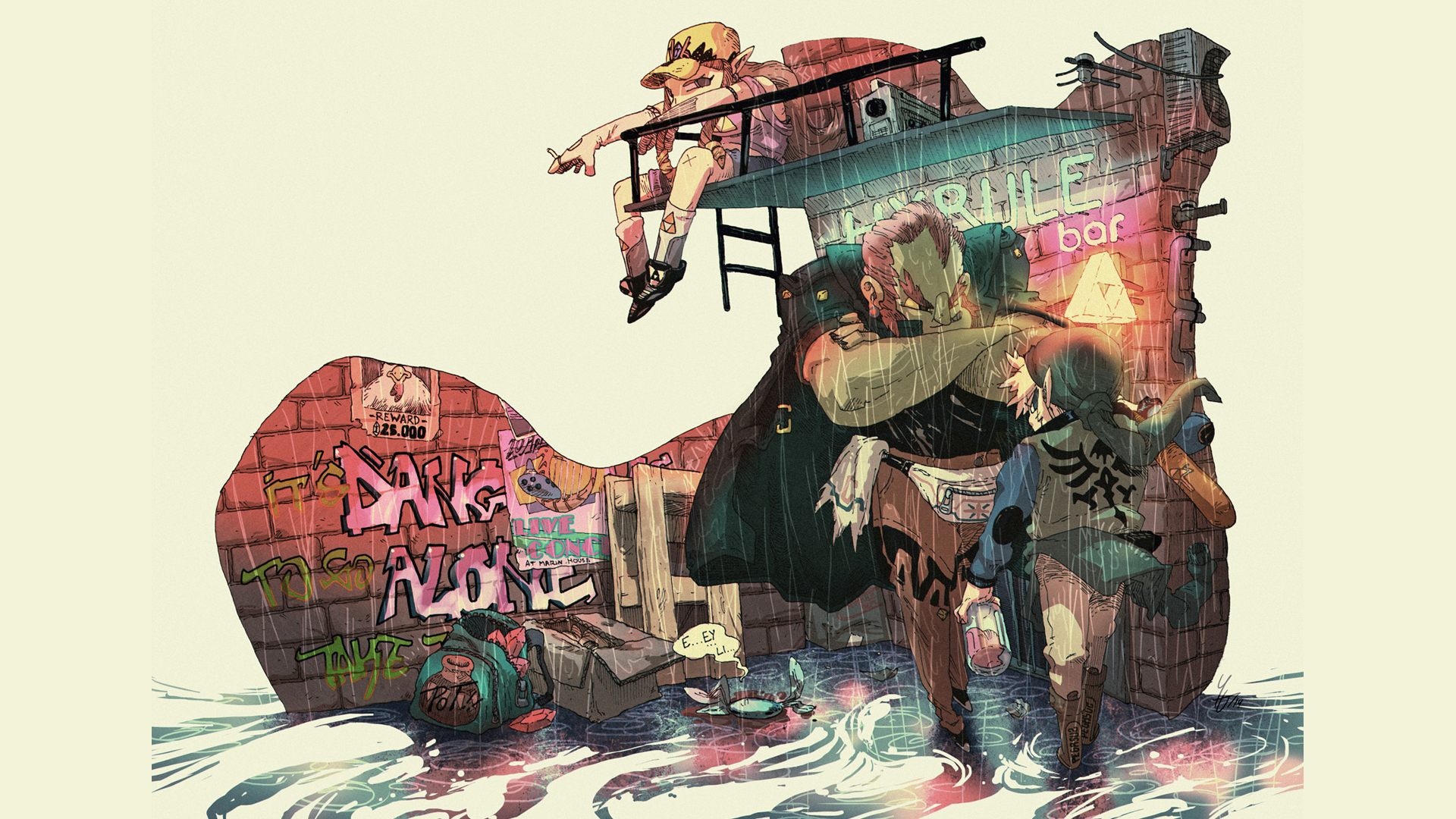 Dayshot: The bum bag on Ganondorf, the tagged wall and all the little details make this '80s Zelda art by Yaguete perfect. Even the boots have some small references to the games.
Zelda80s by Yaguete [DeviantART]
---
Dayshot showcases some of the prettiest, funniest game-related screenshots and art that we can find.