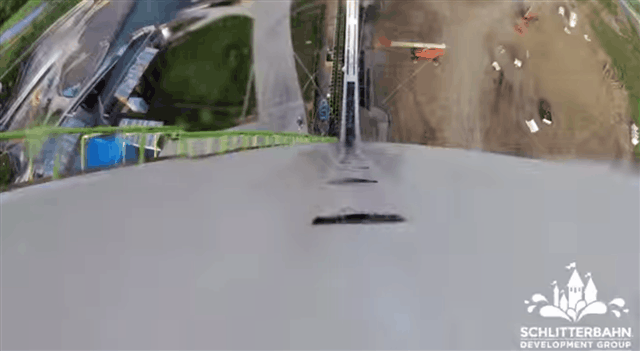 The Verrückt is the world's tallest waterslide. We're talking 168 feet of steel, plastic and sheer terror.
It's nearing completion, and as part of the process, some of the first humans have now put the slide through its paces (they initially tested with sandbags).
This is video of them going down. Warning: don't watch while eating.
Kinda cool being a water-based amusement that they got Davos Seaworth to do the testing...