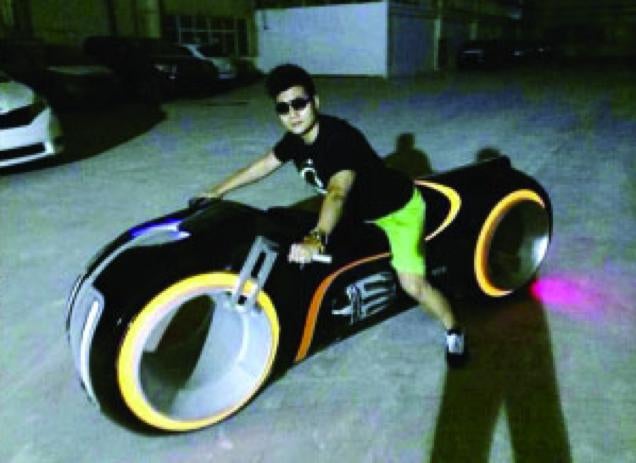 A man in Nanjing, China owns a Tron Light Cycle replica — make that, a Tron Light Cycle he cannot ride on the streets of that city.
According to People's Daily, the man, Mr Yu, said the Tron Light Cycle runs on an electric motor and can hit speeds of around 200km/h on a full charge. People's Daily also reports that it apparently cost $55,000. Although, it supposedly ended up being a much more costly proposition to get said bike to China.
The city of Nanjing, however, banned the Light Cycle from the city streets, because the vehicle was not made by a registered manufacturer. CRI also reports that there were safety concerns.
In the People's Daily article, Mr Yu keeps talking about how the Light Cycle will make him money, and he's renting it out to the China Joy video game expo next week. Of course, he can't ride there, and will have to ship the Light Cycle to Shanghai.
南京小伙花百万买道具摩托 车管所:上路将被罚 [People's Daily]