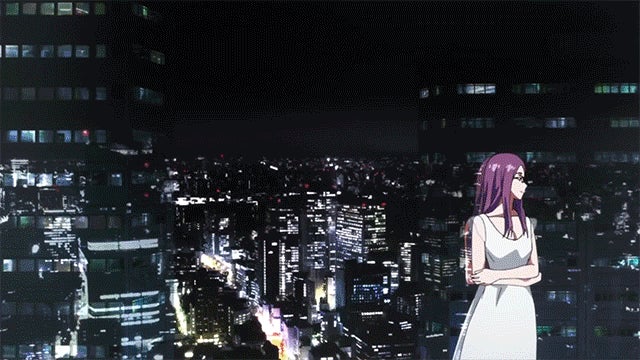 New anime music is one of the things I look most forward to each season. And as we have 44 new anime for the Q3 season, we also have 44 new openings and endings — not to mention the new second-half themes from last season's anime that are still on the air.
So below are some of my favourite opening and ending songs from the anime that are currently airing during the Q3 2014 season in Japan.
---
Anime: Barakamon Song: "Rashisa" Artist: Super Beaver Why Do I Love It? This is a great upbeat, yet easy going, rock song that will just stick in your head. Moreover, the opening is practically an episode in and of itself as it tells a short, self-contained adventure between the lead characters.
---
Anime: Monthly Girls Nozaki-Kun Song: "Kimijanakya Dame Mitai" Artist: Masayoshi Oishi Why Do I Love It? This song is just pure fun. It starts out as disco and ends up as something between big band and 90's rock. It's amazing.
---
Anime: Aldnoah.Zero Song: "Heavenly Blue" Artist: Kalafina Why Do I Love It? Angelic, dark, tension-building, hauntingly beautiful, hopeful — these are all adjectives I would use to describe this song. It's rare for one song to cover so much emotional ground.
---
Anime: Sword Art Online II Song: "Ignite" Artist: Eir Aoi Why Do I Love It? I just love j-pop songs with a soprano capable of just belting out those powerful high notes. The awesome sword versus gun fighting animation doesn't hurt either.
---
Anime: Sailor Moon Crystal Song: "Moon Pride" Artist: Momoiro Clover Z Why Do I Love It? Simply put, it is a song that just "fits" Sailor Moon — as it was likely designed to. Moreover, the opening animation is just gorgeous to boot.
---
Anime: Terror in Resonance Song: Dareka Umiwo Artist: Aimer Why Do I Love It? Written by Yoko Kanno, this haunting melody uses its minor key to great effect. It also excellently uses violins as a discordant counterpoint to the vocals.
---
Anime: Akame Ga Kill Song: Konna Sekai, Shiritakunakatta Artist: Miku Sawai Why Do I Love It? Overall, it is a great ballad: slow, beautiful, and powerful. It also has a well-done build to the chorus — which is quite catchy in its own right.
---
Anime: Tokyo Ghoul Song: "Unravel" Artist: Ling Tosite Sigure Why Do I Love It? While at first I didn't like this often falsetto-sung song, it has grown on me, especially the chorus. Moreover, this opening has some truly beautiful visuals that keep me watching it even in the time between episodes.
---
Anime: Nobunaga Concerto Song: Fukagyaku Replace Artist: My First Story Why Do I Love It? I love the opening guitar solo and rocking chorus. It also does a nice job of showing off the merits of the series' 3D animated visuals.
---
Anime: Tokyo ESP Song: Kyuusei Argyros Artist: Yousei Teikoku Why Do I Love It? While I'm not usually one for metal, I have to say I enjoyed this song. What makes it great is the operatic Italian background choir and how it works with the vocals and guitars. [Video contains nudity and is NSFW.]