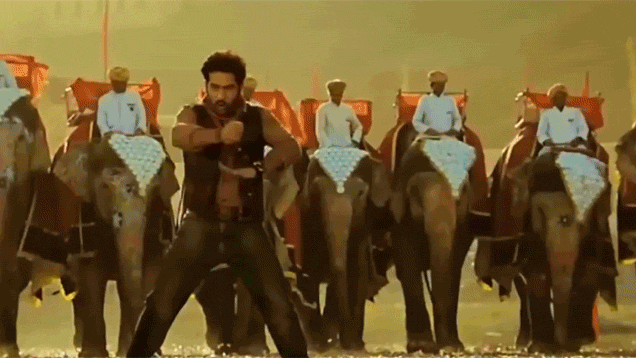 Here's the opening theme song for Japanese anime Attack on Titan matched with scenes from a Bollywood musical. The result is magical.
Apparently, the clip was originally uploaded to Nico Nico, but has since popped up on sites like Attrip. Other people have also done Attack on Titan opening theme mash-ups (for example, here's Attack on Crystal). This one, however, is still the best.
Upcoming Attack on Titan movie, you have this to live up to! Good luck.