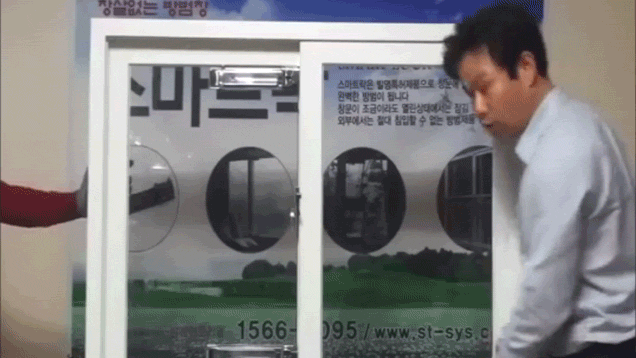 A fellow from Korean lock company ST System showed off its latest crime prevention product called "smart lock". Just wait until after he gets his gloves on.
The gentlemen will attempt to convince you that by using the lock, it's impossible to shatter or open the window all the way.
Convinced? As tipster Sang points out, the original clip, which is titled "do test" was uploaded in 2012, but it has recently been appearing on numerous Korean websites and blogs as well as on social networking sites.
do test [Ha [email protected] — Thanks Sang!]