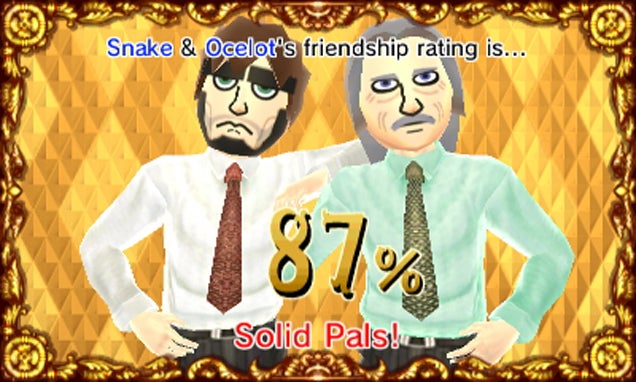 Dayshot: Snake and Ocelot's "solid" friendship is a territory where no Metal Gear game has gone before. But that's absolutely possible in Tomodachi Life. They look a bit different, but it's possible.
via Big Bosselot [Tumblr]
---
Dayshot showcases some of the prettiest, funniest game-related screenshots and art that we can find.