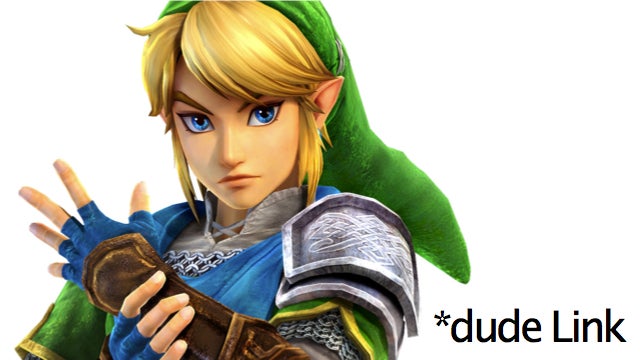 Did you know there's a female version of Link? I didn't! But according to a recently released Hyrule Warriors art book, there is. Well, sorta.
The art book supplement shows character designs for Hyrule Warriors as well as designs for various "original" characters.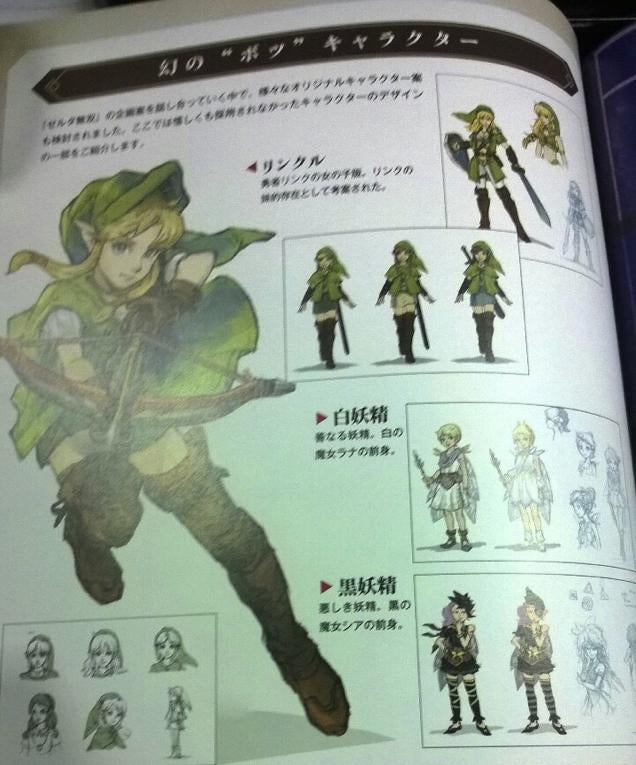 Included in that is a "girl version of hero Link" (勇者のリンクの女の子版) called "Linkle" (リンクル or "Rinkuru" in Japanese). The above image is from GoNintendo.
The art book explicitly states that the character was "devised as being sister-like" (note that the text actually says, 妹的 or "imouto teki", which means "little sister-like". On English language sites, some people are are confusing "little sister" (妹 or imouto) with "daughter" (娘 or musume) and incorrectly believing that this is Link's daughter. It's not.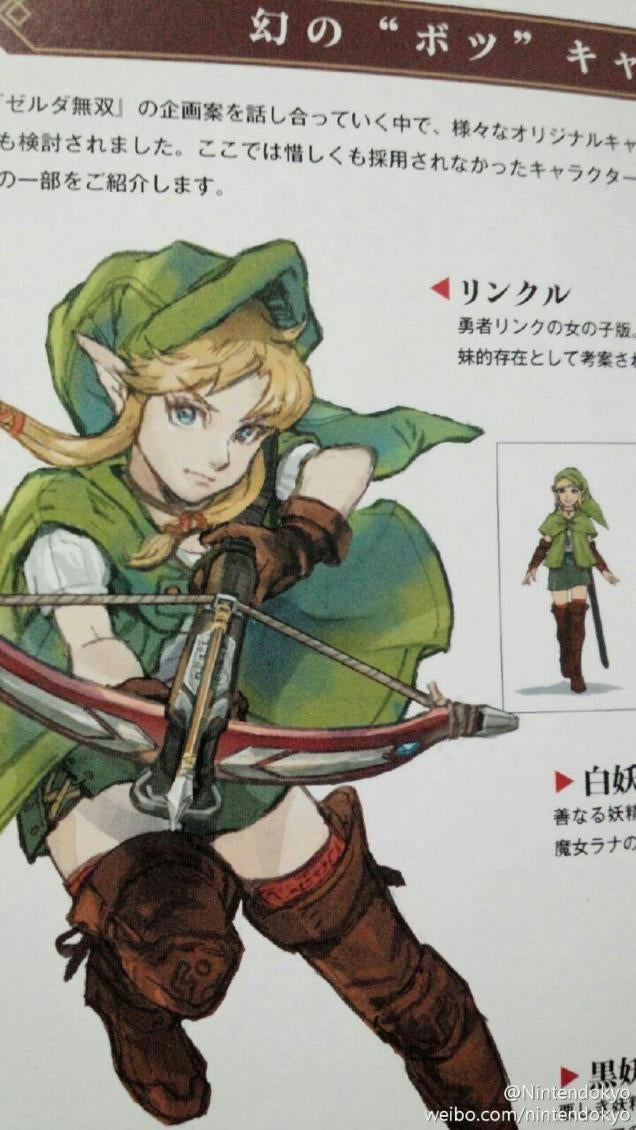 Picture: nintendokyo
I think it's a bridge too far to say this is actually Link's sister as Koei Tecmo, the game's developers, aren't out to rewrite Hyrule lore. Linkle looks more like an archetypical "little sister" type character like you see in anime as opposed to Link's actual siblings.
Even though female Link appears on a page called "previously unseen rejected characters," it sure would be surprising if Linkle didn't end up in Hyrule Warriors at some point.
Hyrule Warrior's Artbook Pictures - Shows off Female Link Concept Art [Go Nintendo]