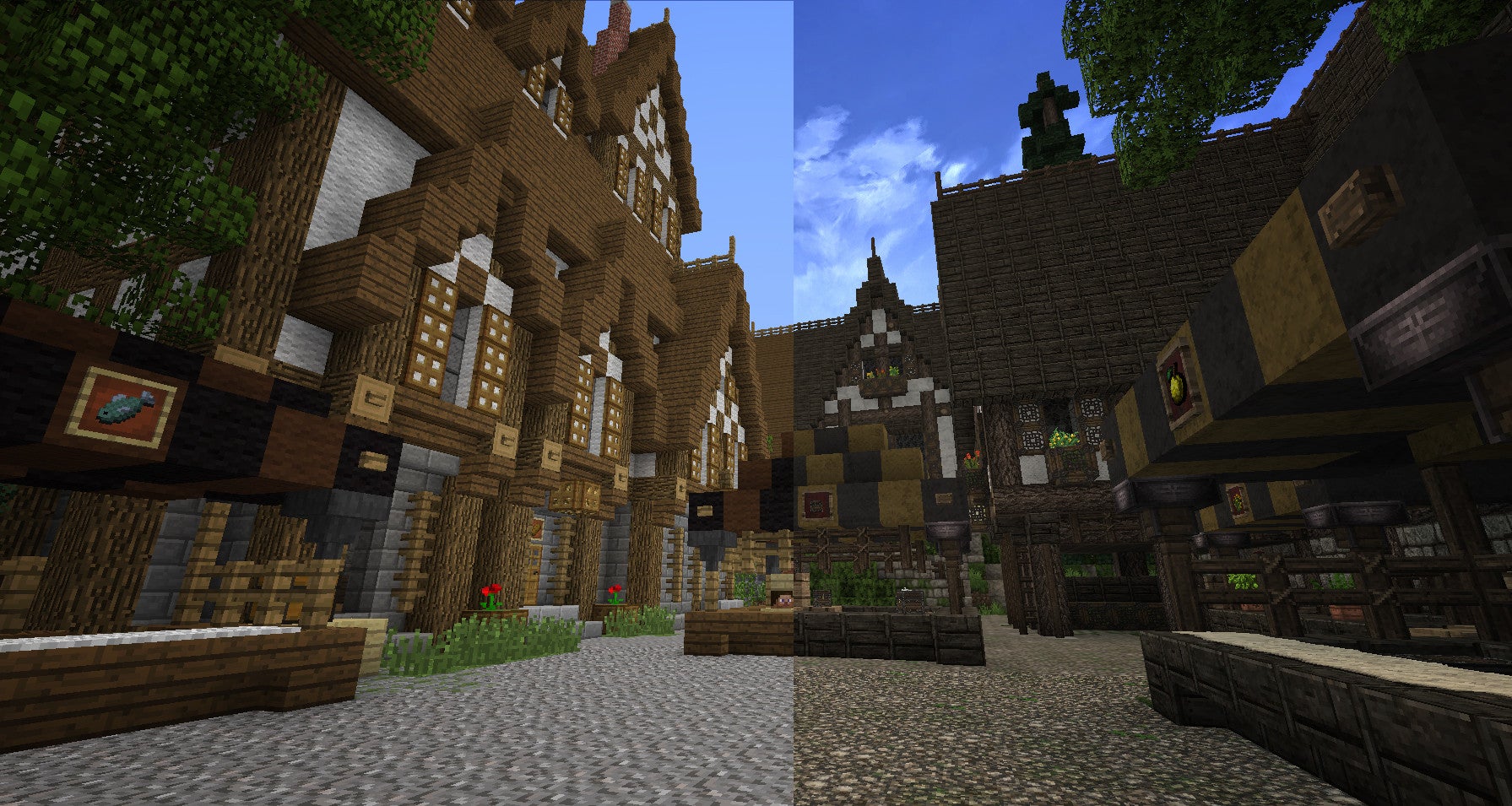 Dayshot: These shots come courtesy of udlose, soldier and the builder behind Autumnvale — now known as Ambervale — and they show off the capabilities of the Conquest pack, with vanilla Minecraft on the left and Conquest on the right. Two more below.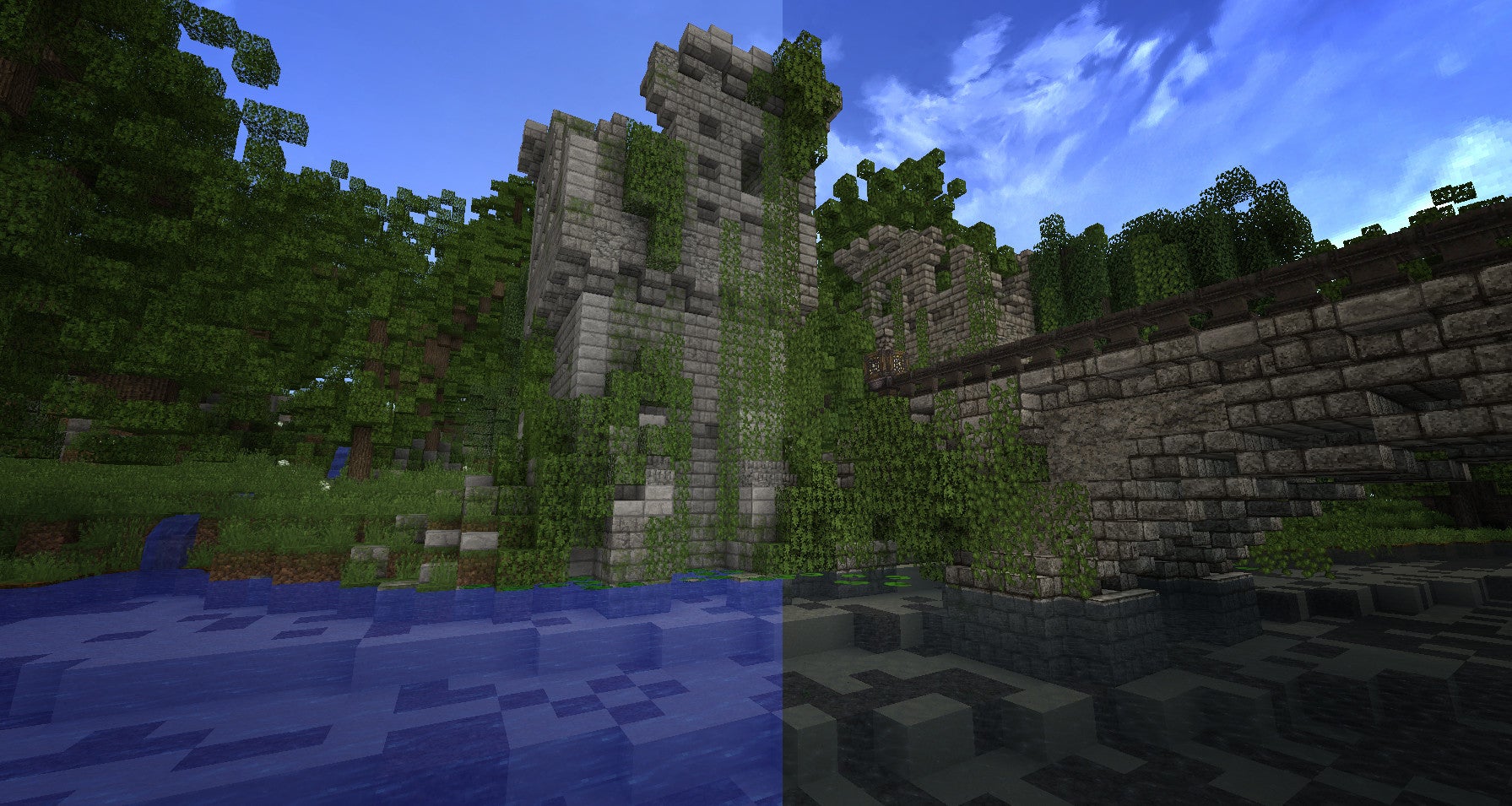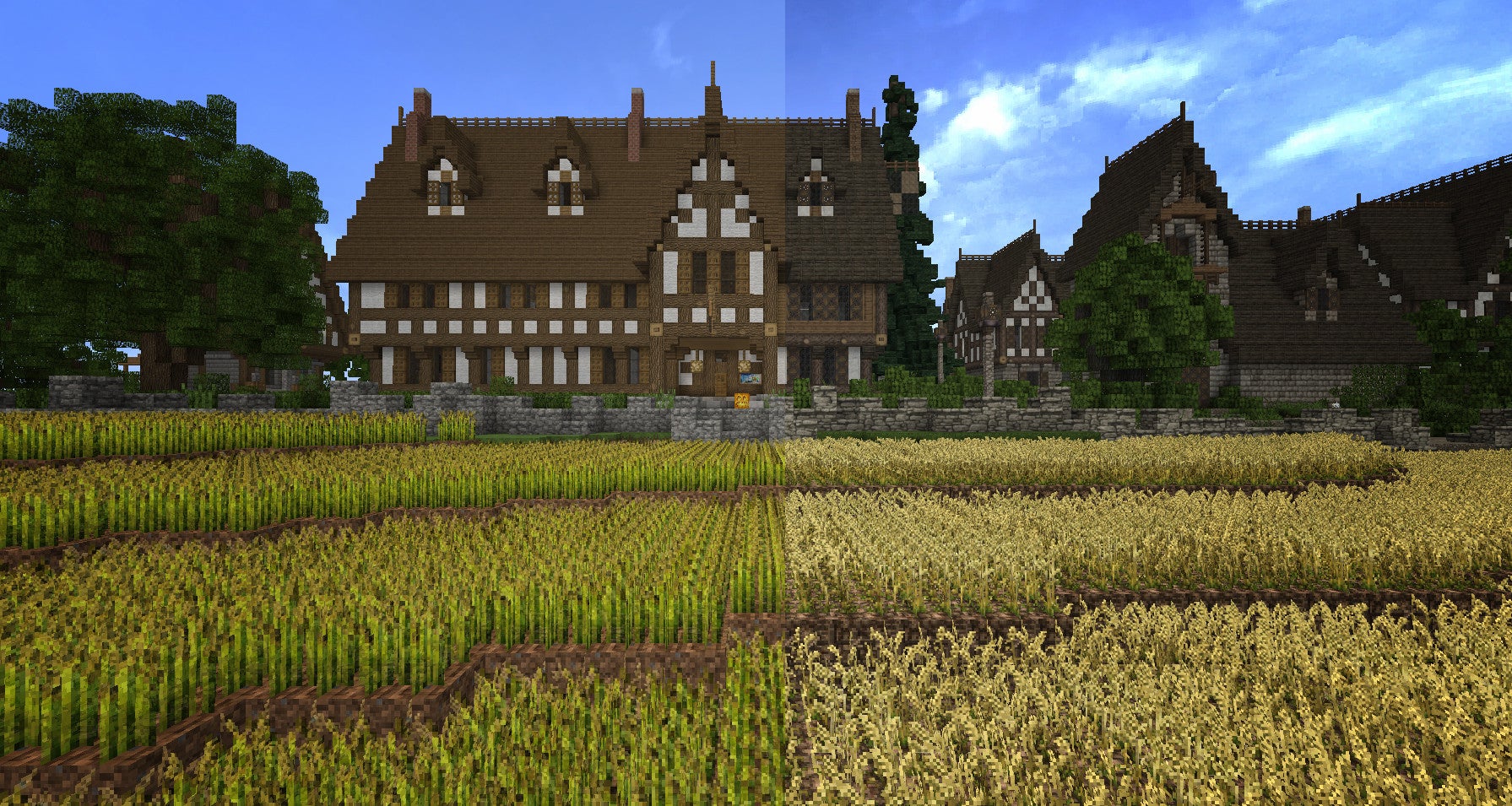 Ambervale: Vanilla and Conquest [Imgur, via r/minecraft]
---
Dayshot showcases some of the prettiest, funniest game-related screenshots and art that we can find.