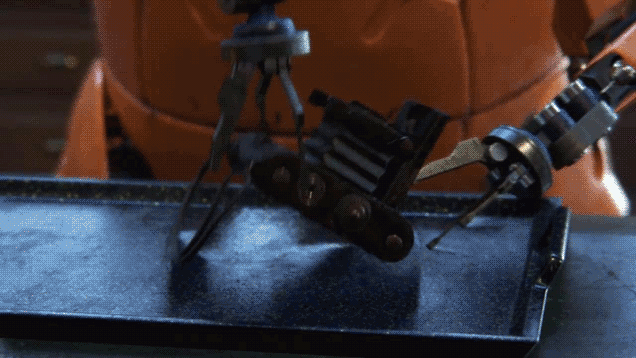 Silicon Studio from Japan are, as you might recall, known for working on the Bravely Default series, and for their rather incredible next-gen engine, which they demoed with a short clip back in April. Now, they're back, with their tech looking better than ever.
The premise seems to be the same as in the last video, with the cute orange waddling robot trying to put together an old camera in a museum. And of course, the demo itself is real-time — not that we'll see this level of detail in games anytime soon, mind you.
If the little guy is supposed to be the museum's caretaker, it's doing a pretty good job.
Rendering Engine Mizuchi Tech Demo — "Museum" [Silicon Studio@YouTube]