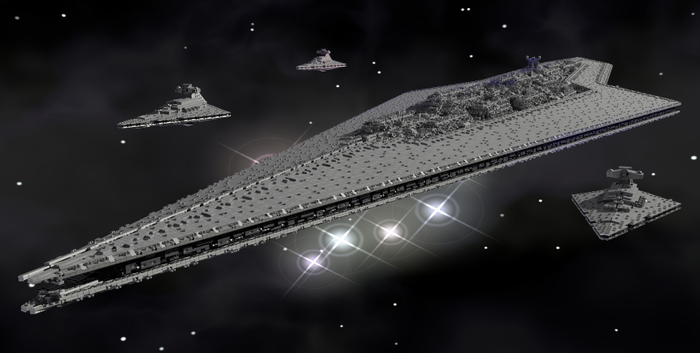 LEGO builder Thomas Benedikt has big dreams. He wants to build a LEGO version of a Super Star Destroyer. And yes, there's an official model of an SSD already available, but it's only 4-feet long. Thomas wants to build one over three times larger.
One catch: that takes a lot of LEGO bricks. So Thomas has set up a Kickstarter (via Brothers Brick) that's looking for $US15,000, which he says will mostly cover the cost of getting hold of "over 20,000 light grey tile pieces, which any Lego builder will tell you are scarce and expensive."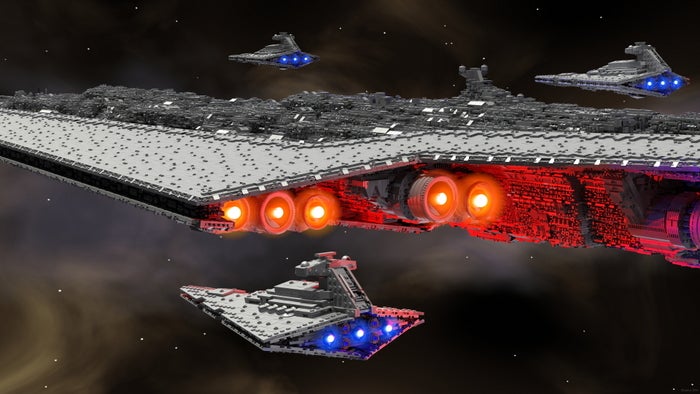 The plans - which themselves took over 1000 hours to put together using modelling software - call for a LEGO starship of nightmarish proportions. If finished, this Star Destroyer will clock in at:
Pieces: 90,000 Weight: 100kg Dimensions: 380cm x 120cm x 30cm
The plans also call for around 5000 LED lights to be placed throughout the ship to give it that "lit windows in space" look.