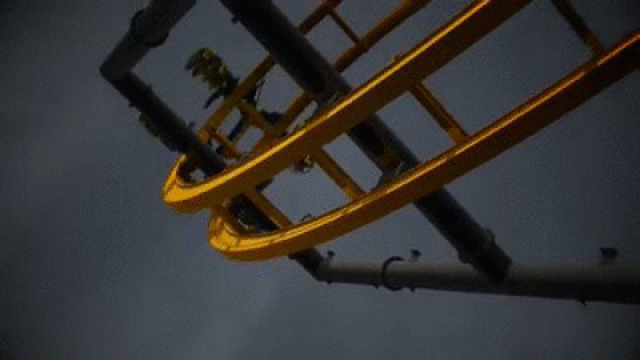 But I wonder if I could make it through the entire ride without barfing.
Outlook not so good.
The above new rollercoaster is a Batman rollercoaster. And like most things Batman, it looks sorta great. The marketing schtick is pimping the ride as a '4D' experience, which is bullshit of course, but refers to the manner in which it twists underneath itself in some seriously freaky ways.
Personally, I want a go on this thing. I might not enjoy it, it might make me barf my morning porridge all over myself and numerous other patrons, but I'm good with that. It'll be worth it and the rest is just collateral damage.
Batman: The Ride is headed to Six Flags in San Antonio, Texas at some point in 2015.