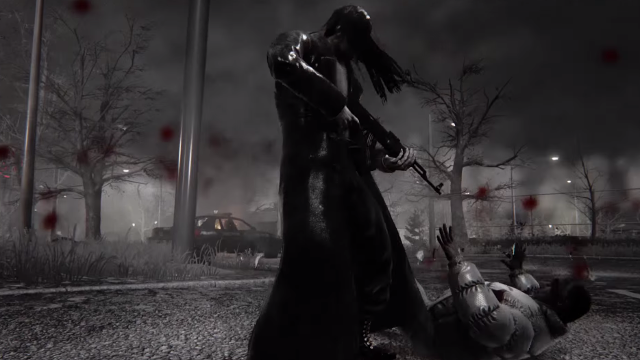 By now you've (unfortunately) heard of Hatred, a game that has set a new milestone for... well, I honestly can't say, but it's not something anyone should be striving to raise the bar for. You shouldn't be surprised to learn then that Epic, which owns Unreal Engine, the middleware Hatred is being made with, has asked developer Destructive Creations to drop Epic's logo from its marketing materials.
You see the Epic logo everywhere, because it's used to make a lot of modern games. Usually, this sort of advertising is good for Epic, but it doesn't take vigorous deducing to figure out why the company might have an issue with it being attached to Hatred.
Polygon's Michael McWhertor approached Epic for comment and received this in reply:
"Epic Games isn't involved in this project," a statement from the company reads. "Unreal Engine 4 is available to the general public for use 'for any lawful purpose,' and we explicitly don't exert any sort of creative control or censorship over projects. However, the video is using the trademarked Unreal Engine 4 logo without permission from Epic, and we've asked for the removal of our logo from all marketing associated with this product."
An update to McWhertor's story provides the following response from Jarosław Zieliński, Hatred's creative director:
"Epic Games has all the legal rights to issue such a request," Zieliński said. "They've contacted me in a friendly manner and asked for the logo removal. Following their request I've removed it from the YouTube version and will remove it from the press version of our trailer ASAP so everyone is happy."
Epic Games distances itself from ultraviolent mass-murder game Hatred (update) [Polygon]