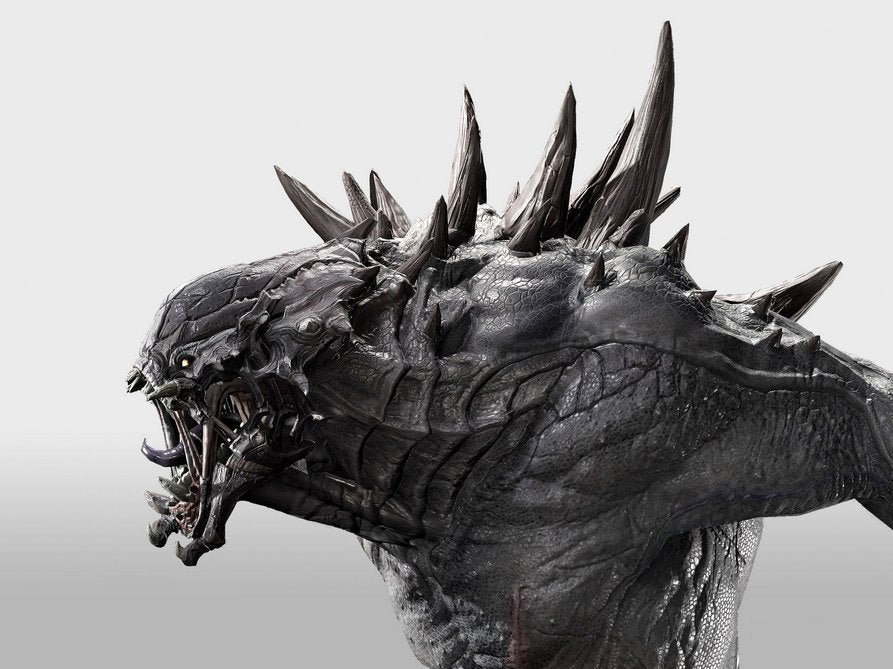 Everybody loves 2K Games' upcoming competitive monster shooter Evolve, but do they love it enough to start paying off a 76cm tall, 16kg polystone statue of the game's Goliath?
As lovely as the Goliath statue from TriForce is, it's an incredibly hard sell for me. I can see shelling out big bucks for a piece of sculpted art based on the next Zelda or Elder Scrolls game — those are tried and tested series, and even if the next instalments flop, the work will still be a piece of that history.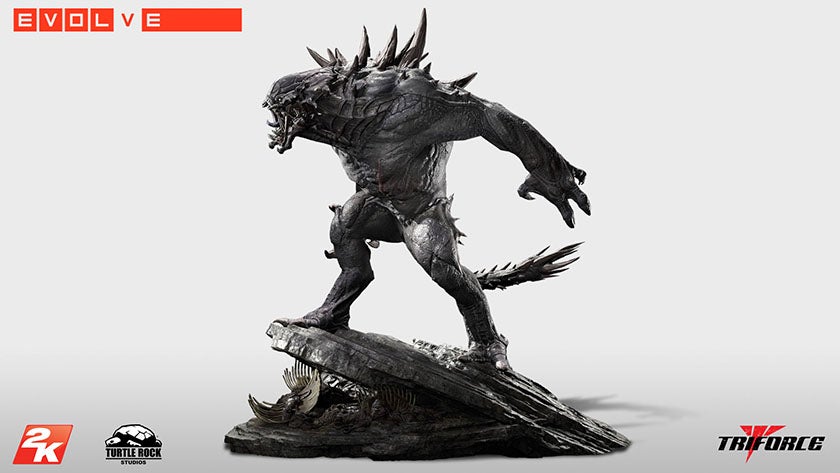 Evolve, on the other hand, is something new. Something untested. Something that's slipped to February 2015 for further polish. I don't know if I'd invest in it just yet, even if Goliath does have LED's embedded in his eyeballs.
TriForce is now accepting preorders for the Goliath statue. It's limited to 500 pieces, but with a non-refundable down-payment of $US187.50 and shipping costs for the massive piece that won't be determined until the second quarter 2015 fulfillment date, you've likely got several months to mull it over.
That is, unless you want the incredibly limited Savage Goliath variant, only available for preorder at next weekend's New York Comic Con.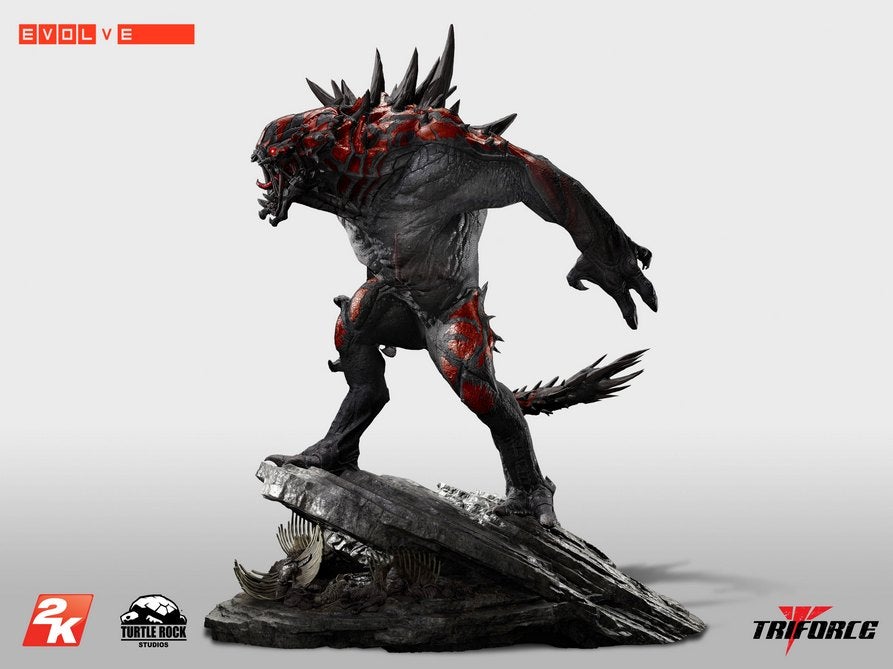 Featuring a red accented skin emulating the look of the skin players get for preordering the game, the Savage Goliath is limited to 150 pieces and can only be preordered for $US800 at NYCC. Too rich for my blood!