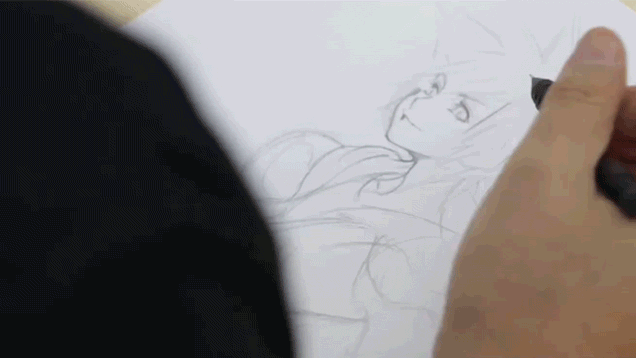 For a minute, forget all the baggage that goes with the name "Tetsuya Nomura". The lengthy delays, the controversial designs, whatever. This guy can draw.
In the video below (via Famitsu), you can see the artist at work, drawing Sora from Kingdom Hearts. It's nice to have a reminder of just how Nomura excels at putting pencil to paper.
(Although I kinda wish Square Enix would remove the constant reminder that Kingdom Hearts HD 2.5 ReMIX is out in Japan. This is an ad, we geddit, but c'mon.)
And, yes, he's made good games too!
イラスト完成までの道:メイキングムービー [Square Enix via Famitsu]