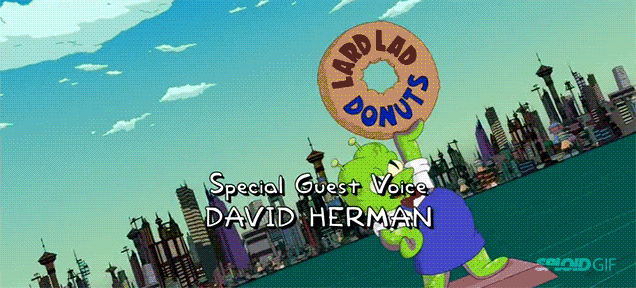 Futurama and The Simpsons have crossed paths before, but this? This is on a whole complete different level. This is the intro to Simpsorama, a complete crossover between The Simpsons and Futurama. A crossover that just aired in the US and makes zero sense, but still probably makes more sense than that Simpsons/Family Guy crossover that should never have happened. But that's another story...
This one makes more sense because... a) The Simpsons and Futurama have a creator in common. b) Have an art style in common. c) Have a far closer style of humour in common.
Also, the Family Guy/Simpsons crossover always bugged me because — in my opinion — the legacy and cultural impact of The Simpsons (regardless of how mediocre it is now) is such that a crossover with Family Guy just sort of besmirches The Simpsons. Family Guy just isn't on that level.
Futurama? Well, that's a different ball game. I always thought that the first four seasons of Futurama are about as good as any animated show in TV history. I'll be watching this crossover for sure.
Via Gizmodo