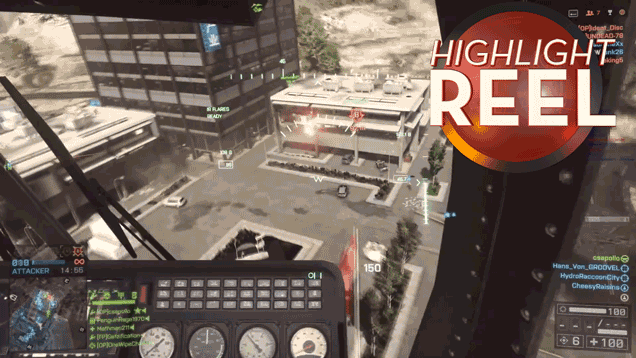 Battlefield 4 players know just how clutch a helicopter pilot can be, but there's a difference between being a solid helicopter pilot and being a master.
In today's Highlight Reel, you'll see that as well as Far Cry 4 acrobatics, a lucky-as-hell moment in Counter-Strike: Global Offensive and a speedrun from the Game Of The Year (420Blazeit.)
Highlight Reel is Kotaku's regular roundup of great plays, stunts, records and other great moments from around the gaming world.