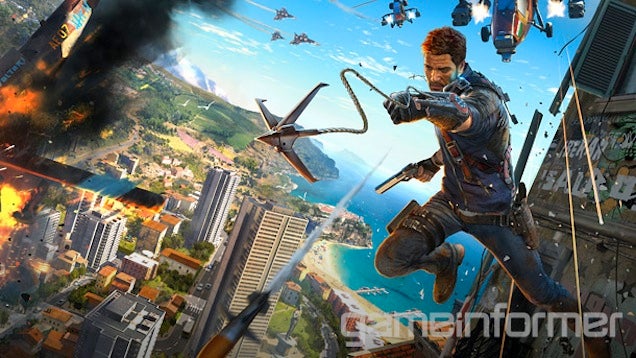 Just Cause 3 is official — a third game in Avalanche's open-world action/adventure series will come to PS4, Xbox One and PC next year, Square Enix announced today.
Game Informer has the official Just Cause 3 announcement as part of their December cover story, which will go live for digital subscribers later today.
This official announcement comes in the wake of some early leaked screenshots from Just Cause 3 that hinted at a game with at least some form of micro-transactions. Game Informer reports that this third Just Cause will be a full retail game (aka: $US60, available at GameStop), though we don't yet know if it will also feature any sort of micropayment system.