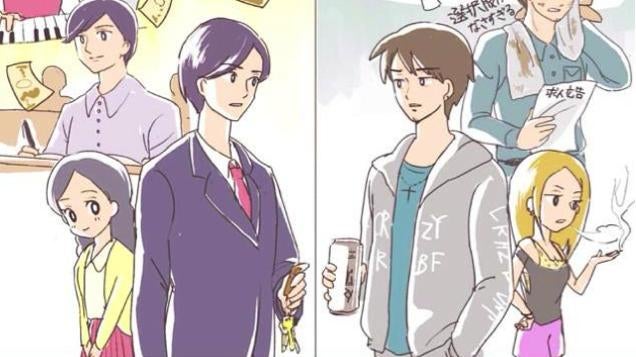 While I may not agree 100 per cent, I do think there is certainly an element of truth to this illustration.
Artist Rika Asakawa drew the image, which Kotaku has localised. On Twitter, she wrote, "This is something I thought about when I became an adult."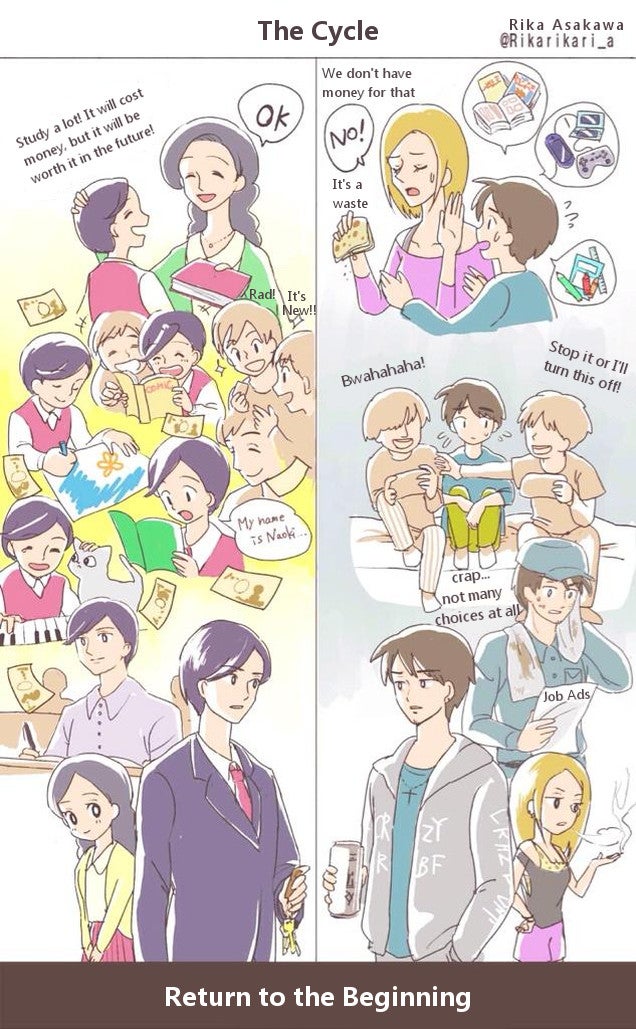 The image appeared online several weeks ago and was retweeted nearly 10,000 times.
While I don't agree that your future is solely dependent on money (having a parent who makes time and gives a shit is worth way more), it does an interesting job of commenting on class divisions in Japan — and beyond.
大人になって思うこと [@Rikarikari_a]