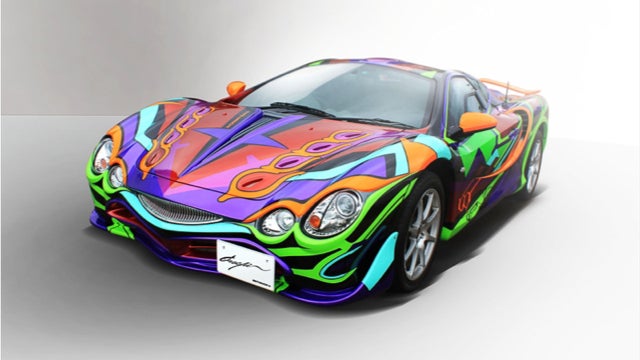 This isn't only the most hideous car offered for sale this year on the planet Earth, but also expensive and rare. There's only one of these cars in existence. And nearly 600 people put in orders to buy it at 7-Elevens in Japan.
Yahoo News reports that there were 588 orders for the one-of-a-kind Mitsuoka Orochi with a Neon Genesis Evangelion anime paint job.
Priced at 16 million yen ($159,000), the car is the most expensive item 7-Eleven has ever offered.
The 588 orders will be entered into a raffle later this month, giving one lucky (?) winner a chance to part with nearly $160,000 to buy this car. That is, a car that looks like it's covered in alien barf.
エヴァンゲリオンカー 1600万円に588件の注文 「ここまでとは・・・」 [Yahoo News]
Picture: Mitsuoka