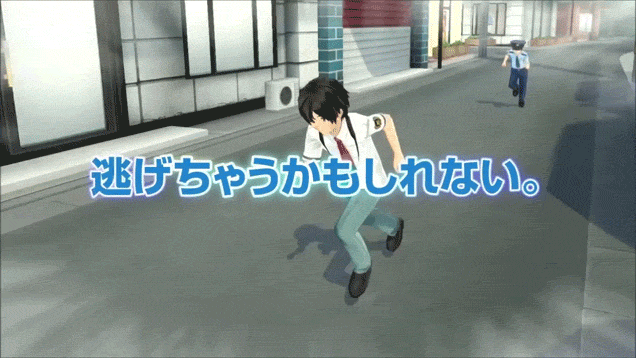 This is Summer-Coloured High School: Adolescent Record. As previously mentioned, it's an open-world game for the PS3 and PS4. In it, players explore the island, go fishing, fall in love, and escape from the cops after taking lewd photos.
Summer-Coloured High School is from D3 Publisher, who are best known for the OneChanbara and Earth Defence Force titles.
Below, you can see the game's debut trailer. Online in Japan, the game is being compared to an erotic game. "What is this the Japanese GTA?" quipped one 2ch user. Others said the graphics looked pretty bad and wondered about how much freedom there would be in the game. "This is way too open," joked another.
Summer-Coloured High School is slated for 2015 in Japan. It would be surprising if this game got an international release. Very surprising.
PS4&PS3『夏色ハイスクル★青春白書(略)』プロモーションムービー [YouTube]