Of the insane superhero movie schedule now in development, 2016's Suicide Squad stood out early by picking up gritty writer/director, David Ayer (Training Day, Fury) to explore villians forced to work government black ops for reduced sentences (and not having their brains detonated). Now we know Margot Robbie is Harley Quinn, Jai Courtney is Boomerang, Will Smith is Deadshot, Tom Hardy is Rick Flagg, Cara Delevingne is Enchantress… and the man with the world's prettiest hair will reimagine the Joker. But you'll never guess who might lead them all as Amanda Waller…
Can bad people do good things? #SuicideSquad

— David Ayer (@DavidAyerMovies) December 3, 2014
Lead images: Getty Images
According to Variety, WB's first choice would be Oprah Winfrey. That'd be a huge addition to an already star-studded line-up. Viola Davis and Octavia Spencer are also said to be on the shortlist.
Will Smith had been rumoured to play Bronze Tiger — maybe we'll now see Michael Jai White's Ben Turner from Arrow show up? Yeah, I doubt it, but I need more MJW in my life.
Meanwhile, I honestly had to look up who the hell London-born Cara Delevingne is. My bad. Aside from voicing Grand Theft Auto V's Non-Stop-Pop FM radio station DJ, Delevingne is a well-known European model. There you go.
So what do you think about the casting? And what about the choice of squad? If Harley is in, why no Deathstroke? [BusinessWire and Variety via io9]
Official #SuicideSquad movie cast!@ZackSnyder producing pic.twitter.com/UvROL1IrNk

— Batman v Superman (@DawnOfJustice_) December 3, 2014
BURBANK, Calif.– An all-star roster of actors has joined Warner Bros. Pictures' new action adventure "Suicide Squad," bringing DC Comics' super villain team to the big screen under the direction of David Ayer ("Fury"). The announcement was made today by Greg Silverman, President, Creative Development and Worldwide Production, Warner Bros. Pictures.
The film will star two-time Oscar nominee Will Smith ("The Pursuit of Happyness," "Ali," upcoming "Focus") as Deadshot; Tom Hardy ("The Dark Knight Rises," upcoming "Mad Max: Fury Road") as Rick Flagg; Margot Robbie ("The Wolf of Wall Street," upcoming "Focus," the "Tarzan" movie) as Harley Quinn; Oscar winner Jared Leto ("Dallas Buyers Club," "Alexander") as the Joker; Jai Courtney ("Divergent," upcoming "The Water Diviner") as Boomerang; and Cara Delevingne ("Anna Karenina," upcoming "Pan") as Enchantress.
In making the announcement, Silverman said, "The Warner Bros. roots are deep on this one. David Ayer returns to the studio where he wrote 'Training Day' and brings his incredible ability to craft multidimensional villains to this iconic DC property with a cast of longtime Warner collaborators Will Smith and Tom Hardy, and other new and returning favorites: Margot, Jared, Jai and Cara. We look forward to seeing this terrific ensemble, under Ayer's amazing guidance, give new meaning to what it means to be a villain and what it means to be a hero."
Ayer is also writing the script for "Suicide Squad," which is being produced by Charles Roven ("The Dark Knight" trilogy, upcoming "Batman v Superman: Dawn of Justice") and Richard Suckle ("American Hustle"). Zack Snyder, Deborah Snyder, Colin Wilson and Geoff Johns are serving as executive producers.


The film is slated for release on August 5, 2016.
---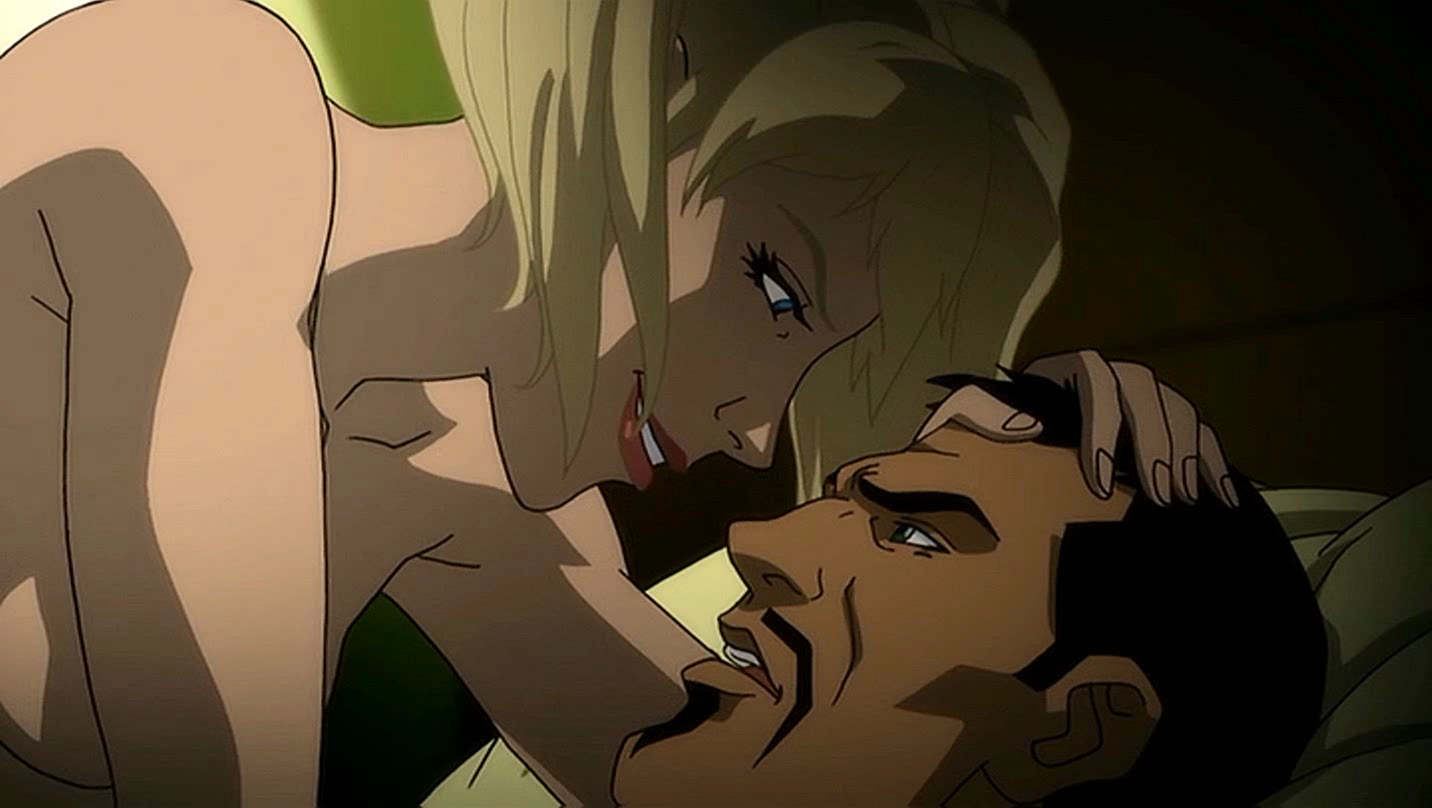 Released on DVD, Blu-ray and digital streaming in August, this animated feature picks up on the big teasers at the end of the Asylum and Origins games. Supervillians Deadshot, Harley Quinn, King Shark, Killer Frost and Black Spider share the spotlight as they're thrown together to form the Suicide Squad.