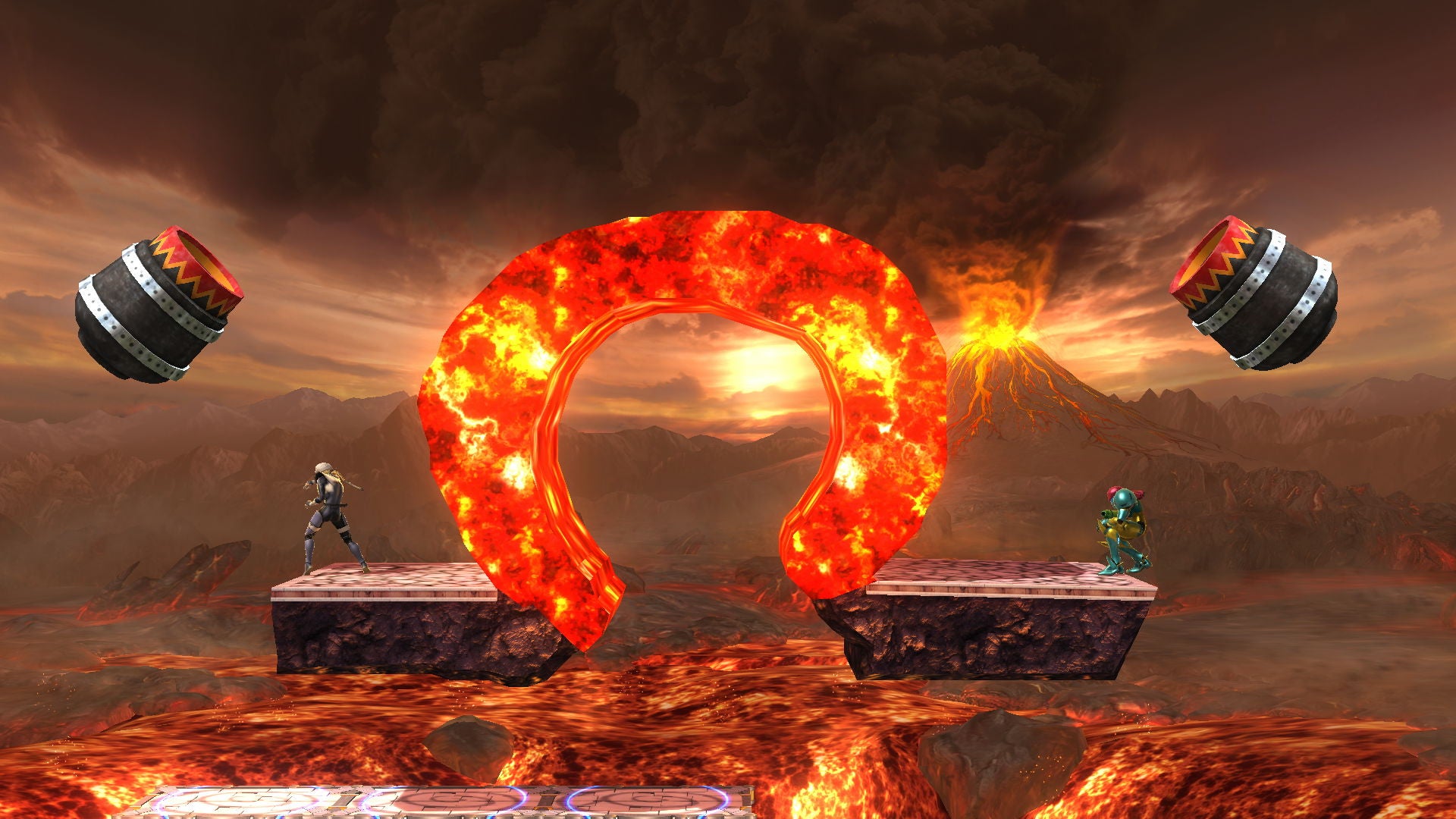 Super Smash Bros finally came to the Wii U last month. Creative types that they are, avid fans have been having a lot of fun with the game's new level editor — making neat-looking custom stages and posting them online for others to draw inspiration from. Let's check out some of them, why don't we?
Before I get into the custom stages in further detail, a quick qualification: we're still at the earliest days of the new Super Smash Bros. generation. As a result, I don't consider this roundup definitive in any way, shape, or form. Players are still figuring out how to use the level editor to the best of their abilities, let alone crafting custom stages intended for specific gameplay purposes. Part of the whole fun of Smash, meanwhile, is participating in its ever vibrant and evolving online community. Doing so is particularly important when it comes to custom stages, since Nintendo doesn't provide an easy way to share levels with other players online through the game itself.
Oh, Nintendo. Always leaving players to figure things out for themselves. If you want to get in on the custom stage building-and-sharing action but aren't sure where to begin, the Smash Bros. stages subreddit is a good place to start. That's the closest thing to a proper "hub" I've found so far. Also YouTubers like Game ER have kicked off custom stage showcases to highlight interesting work they have found.
I plan to update this article on a regular basis as players continue to create and discover cool new custom levels. Once we've gotten a clearer picture of how things are taking shape, I may follow up with a separate piece highlighting the best custom stages for particular purposes. So if you're a Smash fan and see anything cool enough to share with other players, please don't hesitate to reach out — either by email or by dropping a note in the comments. Sound good?
Ok, ready? Imagine I just said READY in the Smash announcer voice. Let's do this.
Ah, Good Old Nostalgia
Predictably, a lot of Smash players have been primarily interested in recreating some of their favourite levels from previous iterations. The video pros at GameXplain made one modelled off Peach's Castle, for instance, shown above. They also did another one for Zelda's equivalentHyrule Castle:
And while we're on the subject of castles, here's one for Bowser:
Reddit's Tiamat22, meanwhile, has a large collection of "retro stages" with corresponding images and breakdowns in this Imgur album — including alternate versions of the two stages GameXplain made. Just yesterday, another Reddit user highlighted this Imgur album that contains versions of the stages from the Nintendo 64 version of Smash.
The list could go on. But remember that we're talking about Super Smash Bros. here, though. It's a fighting game that pits iconic mascots from a plethora of different franchises against one another in mortal combat. The corresponding nostalgia runs deeper than other Smash games as a result. There's been a lot of interest in creating a stage inspired by the "Master Sword" that Link wields both in The Legend of Zelda games and anywhere else he decides to show up, for instance. Here's a template for one that Game ER was especially fond of:
I imagine that many of these nostalgia-driven levels will continue to be refined as players go back and forth about the best ways to create, or re-create, a particular stage.
Let's Play Some...Smash-ketball?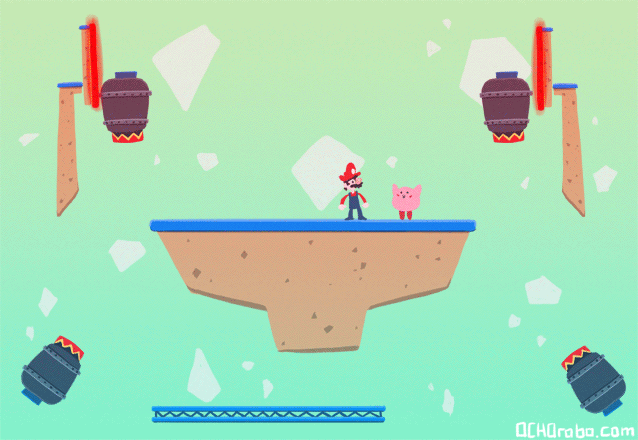 One of the best ideas I've come across proposes some new ways to play Smash by treating it like a whacky sort of sports game. Basketball is the most common connection, thanks in large part to the way that the Donkey Kong barrels in the game can be used to add a de facto "dunking" mechanic. Many versions of this trace back to a player who goes by the handle "OCHO robo," and posted about something called "Super Sports Bros." on his personal Tumblr. Other players took to the idea, and already put it into action:
The idea for Smash-ketball is to erect a series of barriers above the stage and to both sides, thereby leaving the bottom of the stage as the only place for fighters to drop off and plummet to their death. The territorial constraint makes the game all the more frenetic, since it sends fighters ricocheting around a tight enclosure ever faster until someone slips through the cracks at the bottom corners.
Alright, that's all for now. But as I said above, I'm going to keep updating this list today and (probably) well into the future. So let me know: What are some of your favourite custom stages?