So we had a lot of short stories from the Game Awards event and the PlayStation Experience come in overnight and rather than hit you with them one at a time, here is most of them in a single go. Enjoy!
Here's A Brief Teaser For What Remains Of Edith Finch
What Remains of Edith Finch is a mysterious, newly announced PS4 game from the makers of The Unfinished Swan. I wonder if Edith Finch knows Ethan Carter…
---
Got Your Eye On That Sexy Limited Edition 20th Anniversary PlayStation 4?
Sony is now accepting preorders for the retro-deco'd system. $US499.99 gets you the system, a controller and a camera you can sell on eBay or something. Only 12,300 units are being made, so make up your mind quickly. [AU editor's note: This page was bugged for me so I wasn't able to confirm availability to AU/NZ customers.]
---
The Follow-up To Fat Princess Was Announced At The Sony PlayStation Experience
It's called Fat Princess Adventures. Coming to PS4! Here's the trailer.
---
Rejoice: Suikoden II Is Finally Coming To PSN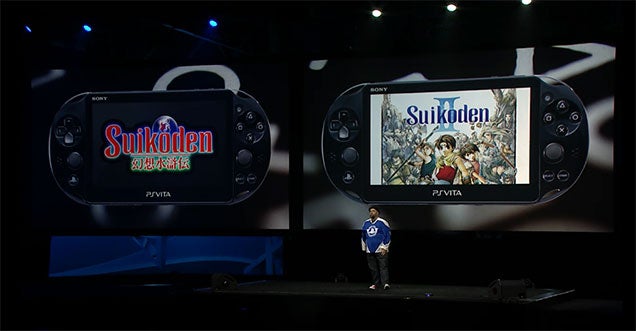 Sony has announced that the classic JRPG Suikoden II is coming to PS3 and PlayStation Vita. Not only that, it will be available next week.
I can already imagine the texts I'll be getting from Jason about this.
"Kirk have you started Suikoden II yet?"
"Kirk, have you started it yet?"
"No excuses. Time to play it. Have you started?"
"Hey, just wondering if you'd started Suikoden II yet."
"Hey buddy, how's it going? Play Suikoden II."
---
Survival Horror Game The Forest Coming To PS4
The Forest tore up Steam charts earlier this year and now it's coming to the PS4. Here's the announcement trailer.
---
Sony Just Announced Kill Strain, An Upcoming Free-to-play Multiplayer Game For PS4
Details were scarce — it's a top-down game with a 5-v-2-v-5 team structure, and will be playable on the floor at the PlayStation Experience this weekend.
---
Bioware Knows The Real Reason You're Playing Dragon Age
Here's a fun clip from the Video Game Awards, where Bioware make a quick joke about why people really play Bioware games: the sex.
If it doesn't make sense, here's the context: Varric is a storyteller, and he writes books. One of his series is, well… smut. Trashy romance type stuff. The books are based on a certain Dragon Age party member who would probably flip if she knew what Varric is doing:
IS IT BASED ON AVELINE!? pic.twitter.com/DpmTxj4zMi

— Patricia Hernandez (@xpatriciah) November 27, 2014
If you've played Dragon Age, this is particularly funny because Cassandra has a soft spot for smut, even though she haaates Varric. Good joke, Bioware!
---
Check Out Human Element, The New Game By Game Studio Robotoki
Here's the trailer that premiered at The Game Awards — it looks a bit like Borderlands no?
---
This Is The First Footage Of Before, Facepunch's Awesome-Looking Take On… Caveman Strategy?
---
OK, The Order: 1886 Looks Pretty Damn Cool
I wasn't really sold on The Order 1886 before. Even after playing the upcoming PS4 shooter during this year's E3, I left feeling like it was just another Gears of War-style gun-and-cover game. This trailer, though… well, I'm starting to change my mind. I totally want to hijack airships and assassinate nobles in steampunk Victorian London.
---
Adr1ft, The Cool Exploration Game That Takes Cues From Gravity
It's being developed by Adam Orth's studio Three One Zero, and is set to release in winter 2015. We got a new peek of it at The Video Game Awards, and it looks great.
---
Trey Parker's Game Award Speech Was Pretty Great
This evening at The Game Awards, Trey Parker ran away with the Best Performance award thanks to his portrayal of a whole ton of characters in South Park: The Stick of Truth. Parker beat out Troy Baker (Shadow of Mordor), Adam Harrington (The Wolf Among Us), Melissa Hutchison (The Walking Dead), and, well, the one and only Kevin Spacey. Check out Parker's speech above. Short and sweet.
---
You Like The Banner Saga? You're Getting A Sequel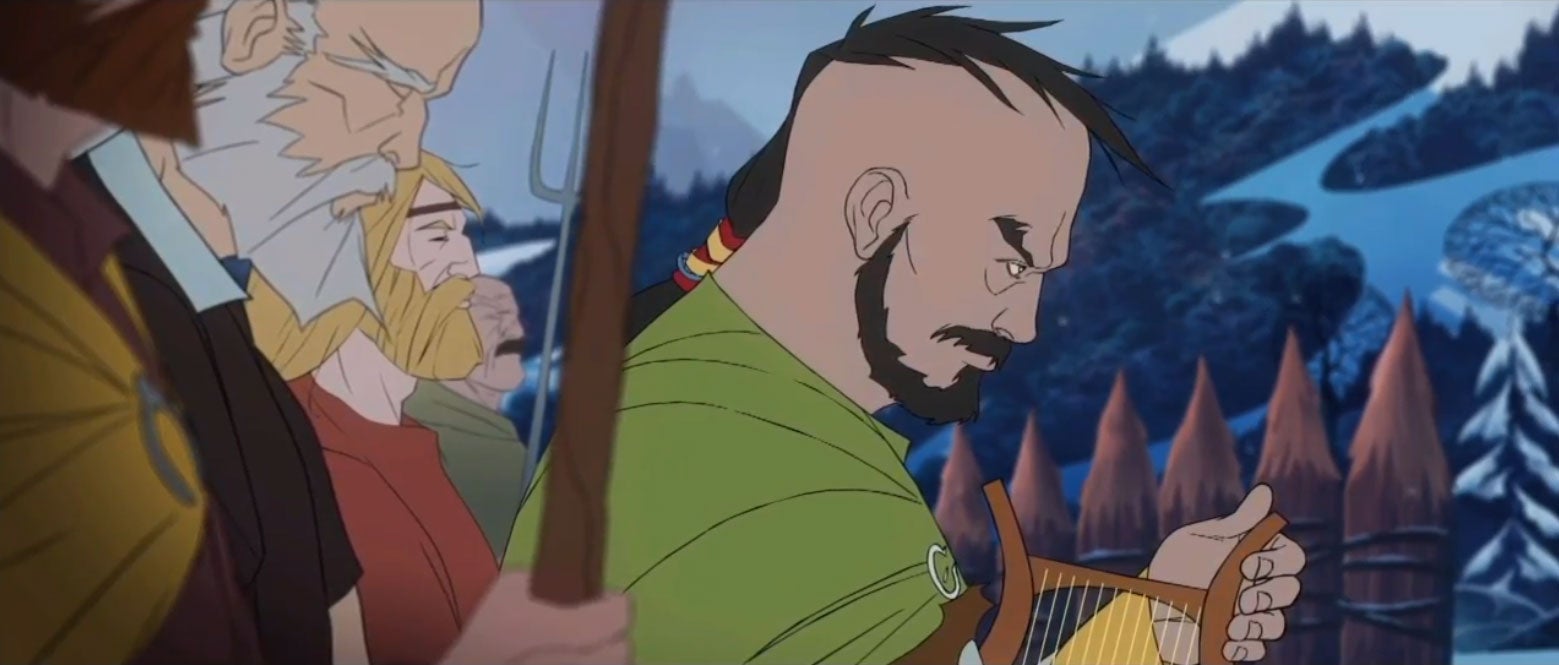 The Banner Saga, one of the year's prettiest video games, now has a sequel, The Banner Saga 2. It will be out next year.
---
That's all of them!