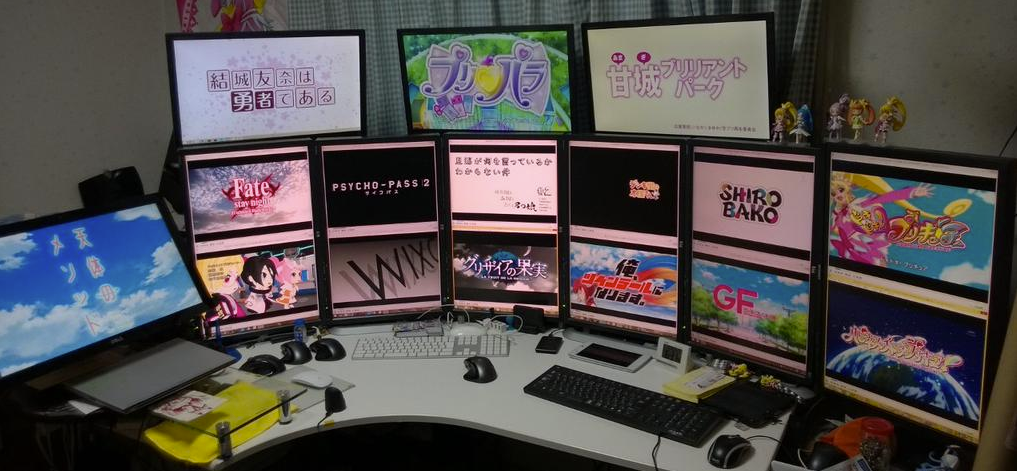 Life is short. There's lots of anime to watch. Why not do it all at once like Twitter user Miz_hi?
Picture: Miz_hi
As pointed out by Togech, Miz_hi tweeted, "In the least amount of time possible, I wanted to watch the current season's anime." By using 10 displays, and running two shows on six of them, Miz_hi was able to watch 16 anime at once. Which is something like this: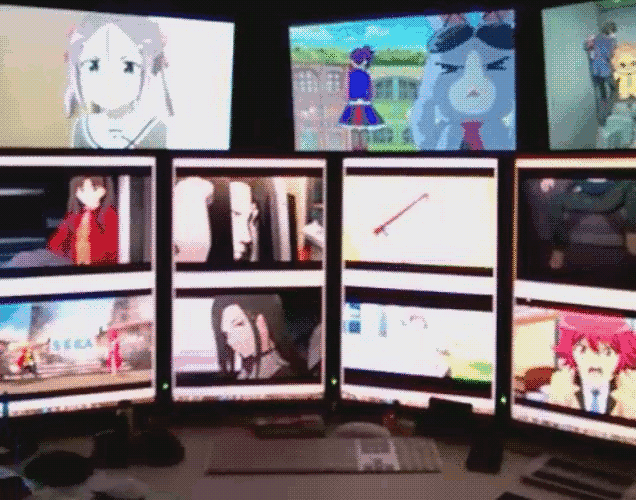 Picture: みづきひかり
Or actually, you can watch one show, if you like.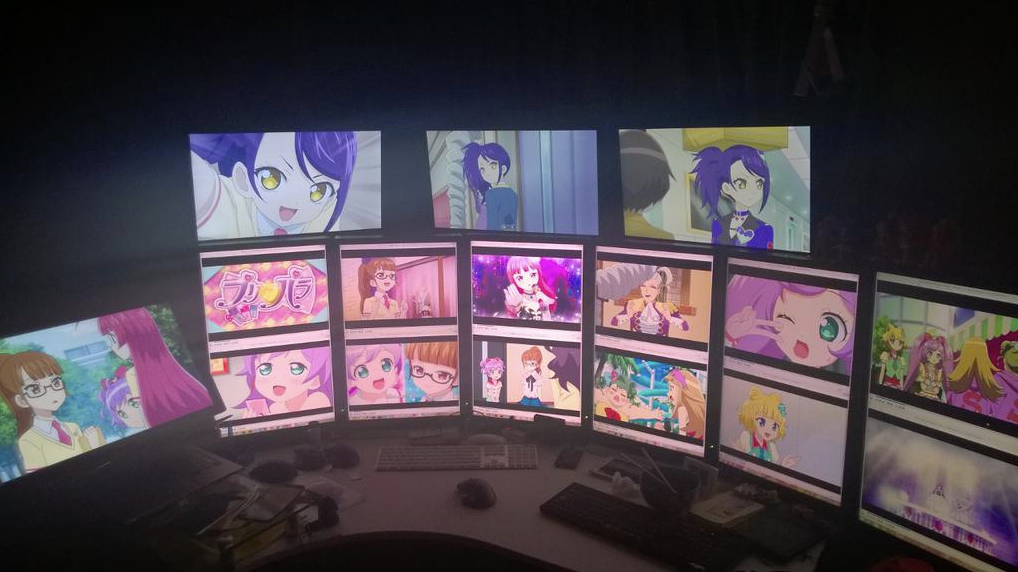 Picture: miz_hi
This season, there has been more anime to watch. Know what that calls for? More monitors.
これが人類の限界なのか……!! [Togech] できるだけ時間をかけずに今期のアニメをたくさん見たかった [Twitter]