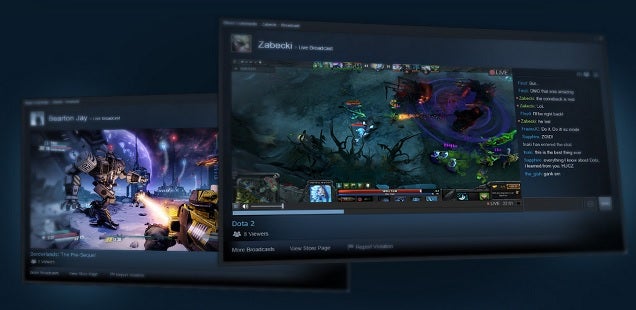 Ever since the dawn of the Twitch livestreaming age, it's seemed like a no-brainer for Steam to add some sort of quick and easy broadcasting option. And yet for some reason (hint: it's Valve), they have taken their time. But finally, it's here.
Valve explained the new feature, called broadcast, on an update page. Finding a game to watch is as simple as trawling your friends list and selecting "watch game" (if they have set Steam to allow it) or finding someone who's made their streams publicly available by way of a game's hub page. People can also choose to allow friends to watch their games only if they request to do so first, or they can make them invite-only.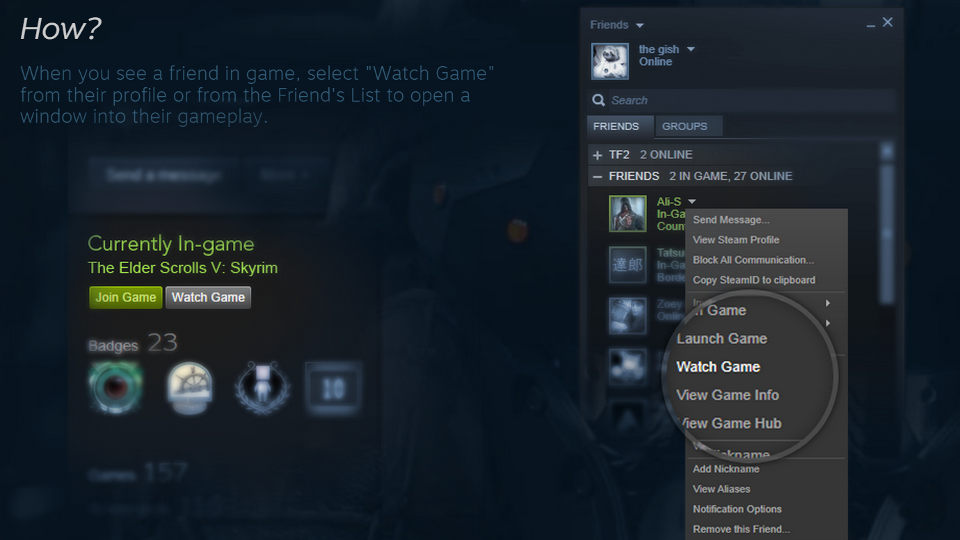 According to Valve, broadcasts begin when people start watching. There is not, it would seem, some sort of dedicated "start broadcast" option. Rather, you have to toggle your settings accordingly and wait for people to trickle in. Seems like that might make it a little hard to advertise the specifics of a stream, but we'll see.
On the upside (or downside, depending on who you talk to), Steam's broadcasting function features a live chat, ala Twitch. I can't wait to see what kinds of new and inventive ASCII dick art Steam's community dreams up.
Despite all the Twitch similarities, however, Valve's service does not in any way link up with Twitch. This is in-house Valve tech, which is kind of a bummer. I mean, on the one hand this gives Twitch some real competition — something that's especially interesting in the wake of the recent $US970 million Amazon buyout — but people with large pre-existing Twitch audiences won't have any easy way to get everybody under one roof. I guess you could stream over both services at once, but that sounds a) clunky and b) like it would devour the entire world's supply of bandwidth.