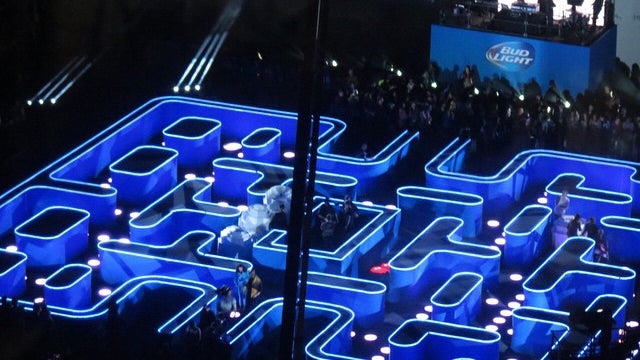 Even if you hate the NFL, and couldn't care less about who wins the Super Bowl, you cannot deny that the world stops for two things during this sporting event: the half-time show and Super Bowl ads. This year, for their Super Bowl commercial, Budweiser has built a life-size Pacman arena. I really want a go in that thing.
Yep, life sized Pac Man maze downtown. pic.twitter.com/ytzt4Lni0a

— Tim Parker (@TimAppleseed1) January 9, 2015
I have no idea how this is all going to work out. If this is a 'for-the-ad-only' type thing, or whether real-life, non-acting humans will be allowed to traverse the maze at some point. Who knows? But I'm keen to see how it turns out on the day. Almost as excited as I am about the Katy Perry half-time show.
Wait, Katy Perry is the half-time show this year? Man, that is... a step down from Beyonce.
Via Gizmodo