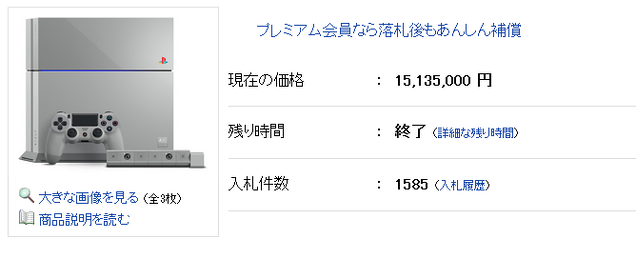 A super special PlayStation 4. A good cause. An internet auction. You better believe this 20th Anniversary PlayStation 4 just went for well over a hundred grand.
Sony held a charity auction online in Japan for the first serialised anniversary console (it's number one out of 12,300). The auction recently came to a close, drawing 1585 bids with the winning one coming in at 15,135,000 yen — or $158,524. Wowzers. That's a lot.
As mentioned previously, all proceeds will go to Save the Children Japan, with Sony matching the amount raised by the console. That's a lot of match.