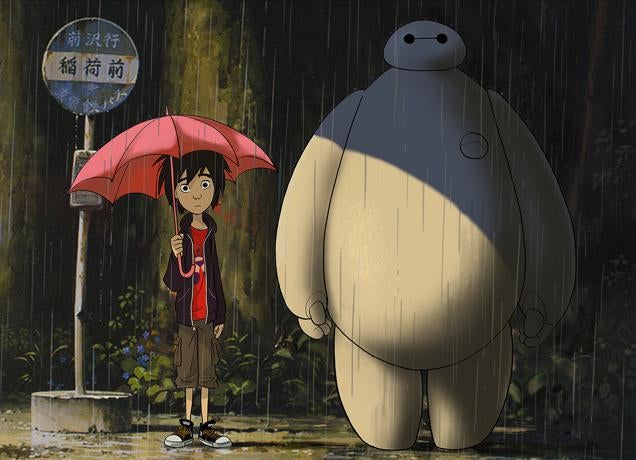 Jin Kim, Character Design Supervisor at Walt Disney Animation Studios, drew this Big Hero 6 piece to express his gratitude to Studio Ghibli's Hayao Miyazaki.
Of course, Miyazaki is famous for creating anime like My Neighbour Totoro, which Kim's wonderful tribute references.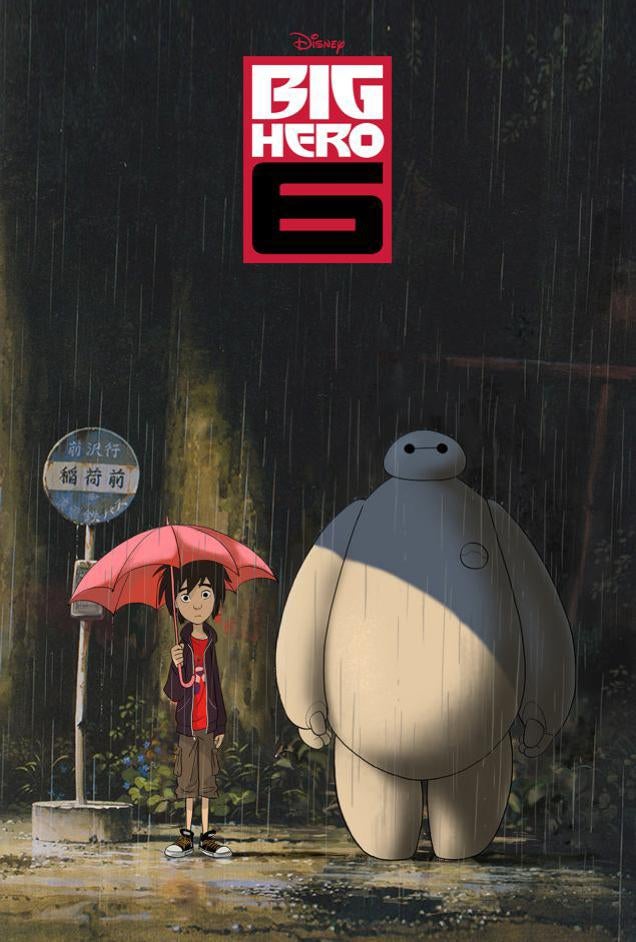 The drawing was first posted online last November, but it's been recently creating a stir online in Japan with Ghibli fans praising the piece.
You can see more of Kim's work on his Tumblr.