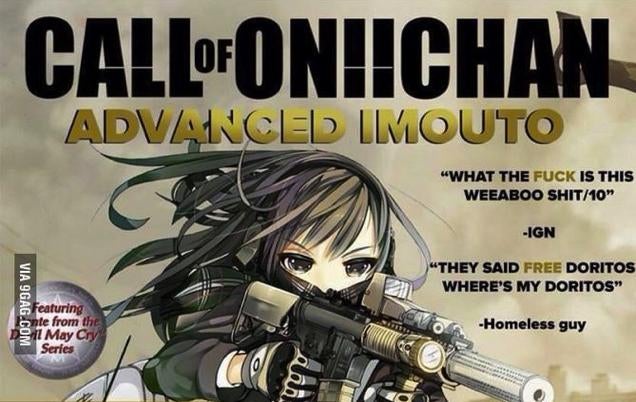 While Call of Duty does have a hardcore following here in Japan, the game isn't nearly as big as it is in the West. Well, here's one way to change that. Or not.
Originally uploaded on 9Gag.com late last month, the image has been making the rounds online today in Japan. On 2ch, net users praised the faux box cover. "Just with this packaging alone, they'd sell a ton," wrote one 2ch commenter.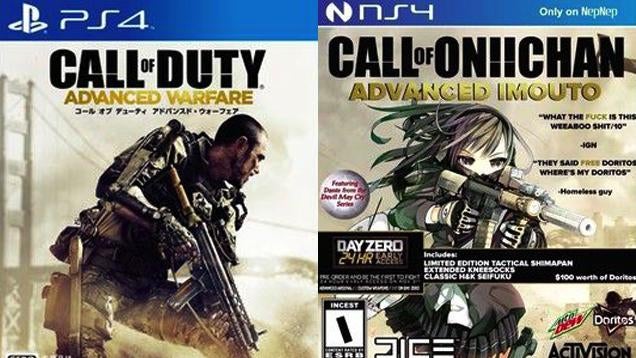 "I bet this would have a hundred different types of underpants as DLC," one commenter quipped. "I'd buy this," chimed another.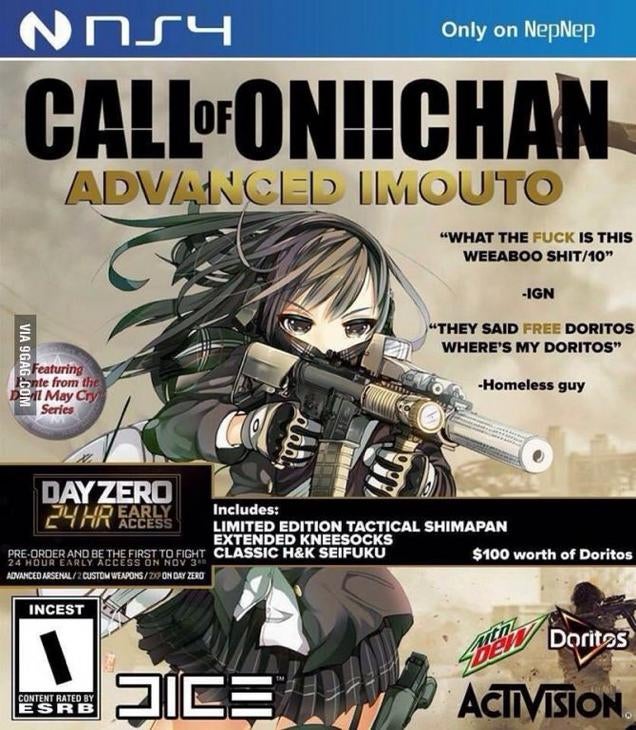 Some commenters, however, thought a game like this could exist. "This is too creepy," wrote one 2ch user. Creepy, maybe, but as you can see, the image is chock full of anime memes.