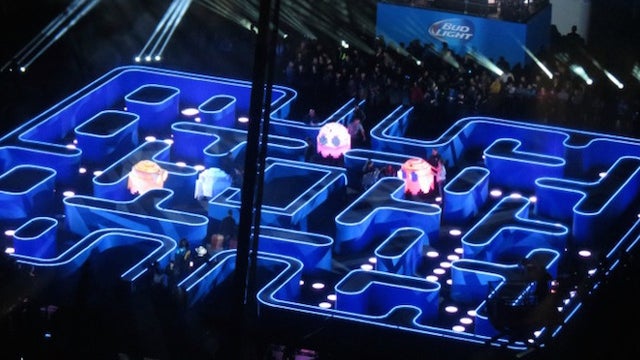 It could be said that Los Angeles is an urban maze, a sprawl of overlapping, interlocking grids and dumpster-strewn dead ends. Yesterday, you could have also said it was a Pac-Man maze. Because it was.
The maze was put together to be used in — of all things — a Bud Light beer commercial that will apparently air during the Super Bowl, according to LAist. It's part of their "Up For Whatever" campaign, and will feature some dude turning into a coin and blah blah blah beer whatever snoooooore. Sorry. I am here to tell you about giant Pac-Man mazes, not narrate beer commercials with the worst slogans ever.
The maze looks really neat, though! I hope Bud Light decides to film their next commercial in my back yard.
Picture: LA Fashion District