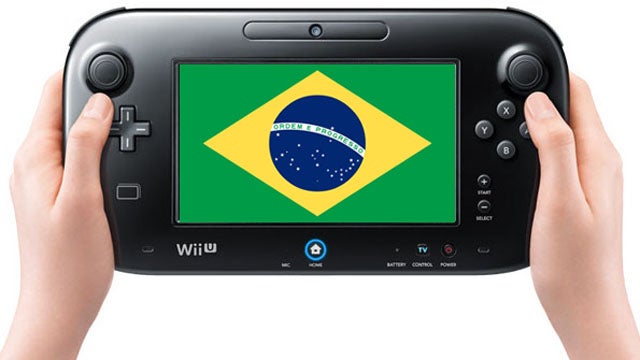 Nintendo is pulling out of Brazil. The company announced yesterday that it will no longer distribute products there due to the country's high tariffs on electronics, despite its "many passionate fans" that live there.
Nintendo officially blames "challenges in the local business environment," including "high import duties... and our decision not to have a local manufacturing operation." They will continue to distribute products elsewhere in South America, but for Brazil, Mario, Link and Pikachu are now effectively out of reach.
Video game consoles are really expensive in Brazil. The PS4 costs $US4,000 Brazilian Real there, which currently translates to almost $US1,500 US, while the Xbox One sells for R$2,200, or just over $US800. It's unclear why there's such a big difference between the two, but both consoles' high price tags can be attributed to the country's high import fees and taxes.
So what about the Wii U? The console launched there in 2013 for R$1,899, which at the time converted to about $US830 but now is closer to $US700. That's cheaper than the Xbox One and PS4, but it's still far more expensive than in other countries.
Why stop now? Research cited by Kotaku Brazil in 2013 found that the Xbox 360 was by far the most popular console there, and one can easily speculate that Nintendo hasn't gained much market share since then — they wouldn't be leaving if they had. Maybe they could have hiked the price up even more, but that wouldn't have helped if people aren't buying their stuff to begin with.
Maybe this is a sort of protest, an attempt to nudge Brazil into becoming more friendly to electronics importers. It's impossible to know for sure, though, and Nintendo isn't saying much beyond its official statement, which you can read in full below.
"In response to ongoing developments in the Brazilian market, Nintendo of America Inc. today announced changes to the physical distribution of its products in that country. Starting in January 2015, Gaming do Brasil, a wholly-owned subsidiary of Juegos de Video Latinoamérica, GmbH, will no longer distribute Nintendo products in Brazil. Gaming do Brasil has distributed Nintendo products in the country for the past four years. Despite the changes in Brazil, Juegos de Video Latinoamérica will continue to be Nintendo's distributor for Latin America and they remain committed to the brand and the region.

"Brazil is an important market for Nintendo and home to many passionate fans, but unfortunately, challenges in the local business environment have made our current distribution model in the country unsustainable. These challenges include high import duties that apply to our sector and our decision not to have a local manufacturing operation. We will continue to monitor the evolution of the business environment and evaluate how best to serve our Brazilian fans in the future."