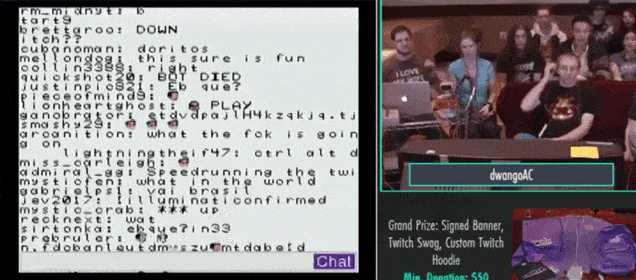 We've seen people over Twitch play Pokémon. Now see a game of Pokémon "play" Twitch.
Earlier today, Awesome Games Done Quick's marathon used TASBot (and a hardware setup involving a SNES and Super Game Boy) to stream Twitch's comments section through a game of Pokémon Red.
So meta. So good.
You can see video of it taking place below.