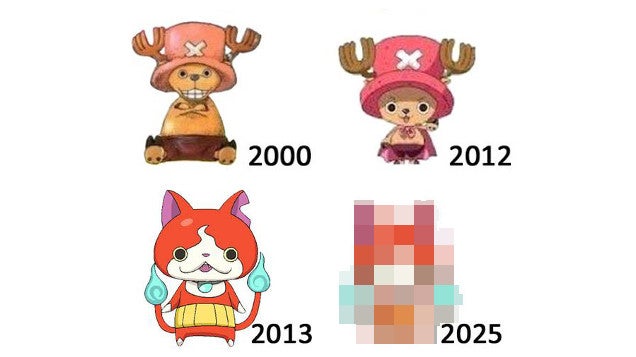 Jibanyan is the most popular character in Yokai Watch, Japan's new favourite anime and video game. The character is new, but what will it look like in 10 years?
As Kotaku has previously mentioned, characters change. Heck, look at how Pikachu has developed over the years.
Via Japanese web forum 2ch, here's a guess at how Jibanyan will look in 2025: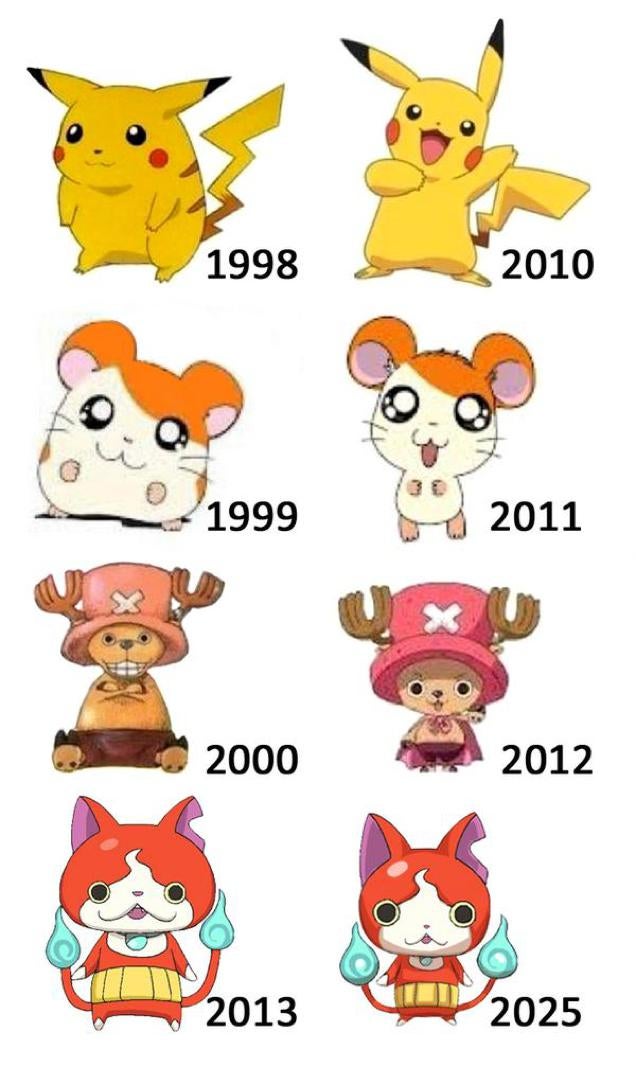 See you in 10 years! We can compare then.