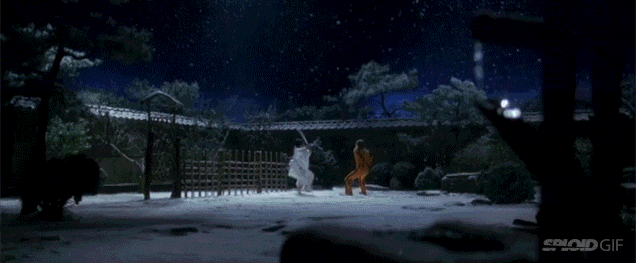 Movie sword fights — be they fought with broadswords, laser swords or samurai swords — are pretty much the best thing ever. Drama! High stakes! People could die or lose an arm or an eye!
This is a mega-montage of all of cinemas greatest swordfights. It's amazing.
Disclaimer: this features Indiana Jones and the Kingdom of the Crystal Skull. You should be aware of this if you — like me — want to continue pretending that movie doesn't exist.
Sword fights are essentially the 'boss fights' of cinema, and this video got me wondering what a similarly made video game montage would look like. It would probably just be made up of Metal Gear Solid cut-scenes.
Via Gizmodo