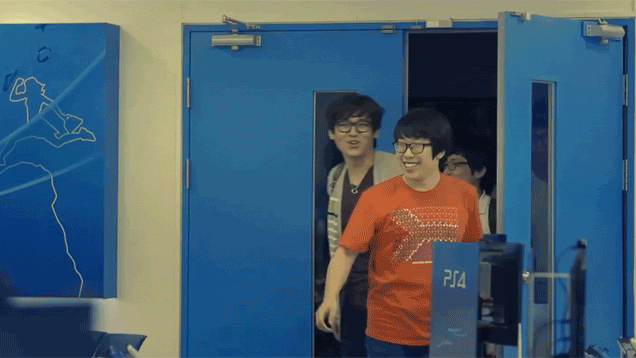 I dunno. Maybe you would skip it. But if you like video games, chances are this PlayStation university course is something you'd attend.
Last year, Kotaku reported that Sony was teaming up with Sangmyung University in Seoul, South Korea to offer a PlayStation college course. The class featured guest speakers and students, who sat at DualShock desks, even got to visit gaming con G-Star. It wasn't all fun and games as they also had to take a mid-term and final exam.
Below (via tipster Sang) is a look back at the course. Seems like the students enjoyed themselves. I mean, how many class photos are taken with Tekken dude Katsuhiro Harada?
For those who didn't get into the course, the Korean PlayStation Blog uploaded some of the lectures to YouTube.