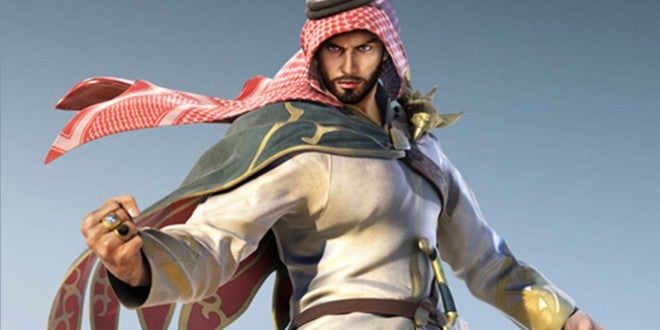 Continuing its tradition of cross-cultural sensitivity, Tekken is getting its first Saudi Arabian character for the new instalment due out this year. His name is "Shaheen" and he looks exactly like one would expect a Middle Eastern man to in Tekken 7.
Tekken 7 director Katsuhiro Harada showed the guy off on Twitter recently:
NEW CHARACTER for TEKKEN 7. "Shaheen" from Saudi Arabia. 鉄拳7新キャラ(のひとり)「シャヒーン(サウジアラビア)」公開。 We've more new characters. http://t.co/cPggBVY6hy

— Katsuhiro Harada (@Harada_TEKKEN) January 1, 2015
Rumours about Shaheen first surfaced back in August when Harada mentioned polling Tekken's Middle Eastern fanbase about their interest in a new character, since the game is very popular in the region's countries.
So far, Shaheen hasn't caused much of a kerfuffle compared to Lucky Chloe, the last Tekken 7 character who was revealed.