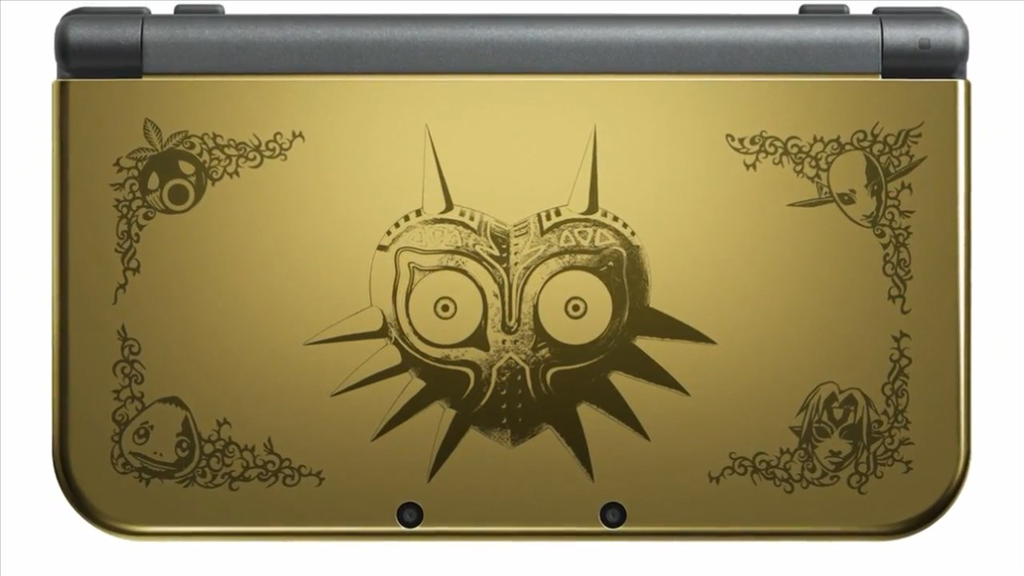 It took just 15 minutes for GameStop to sell out of the fancy new Majora's Mask-themed New 3DS XL online, and if you're anything like me, you were totally bummed out when you saw that big grey "Not Available" on the retailer's website, taunting you.
For this particular special edition — which Nintendo announced this morning — GameStop only allocated a limited number of New 3DS XLs for sale on their website. They're offering a lot more via "web pre-order" in individual stores — meaning you'll have to go to a local store, put down all $US200 (plus tax), and buy one right now to be shipped either to your home or to the store for pickup. [Note: You might want to call ahead just to make sure they have still got the system in stock.]
I just got one at the GameStop in Manhattan's Union Square, where it seemed like the phone was ringing every 30 seconds with people asking about the Majora's Mask 3DS. You might not have the luxury to wait more than a few hours, but if you get over to your local GameStop right now, you should be able to pre-order one of these sleek machines and get it sent wherever you want. At least one GameStop employee has told me that they're already sold out, so move fast.
Still no word on if/when it will be available at Amazon, Best Buy or other retailers, so if you know you want one and can afford to put down all the money now, this might be your best bet.
UPDATE 1: We're getting reports from people across the country saying that GameStop stores are now totally sold out of this limited 3DS. Still no word if/when other retailers will start offering it. We'll keep you updated as we hear more.
UPDATE 2 (1:45pm): GameStop confirms: they're sold out. For now, at least.