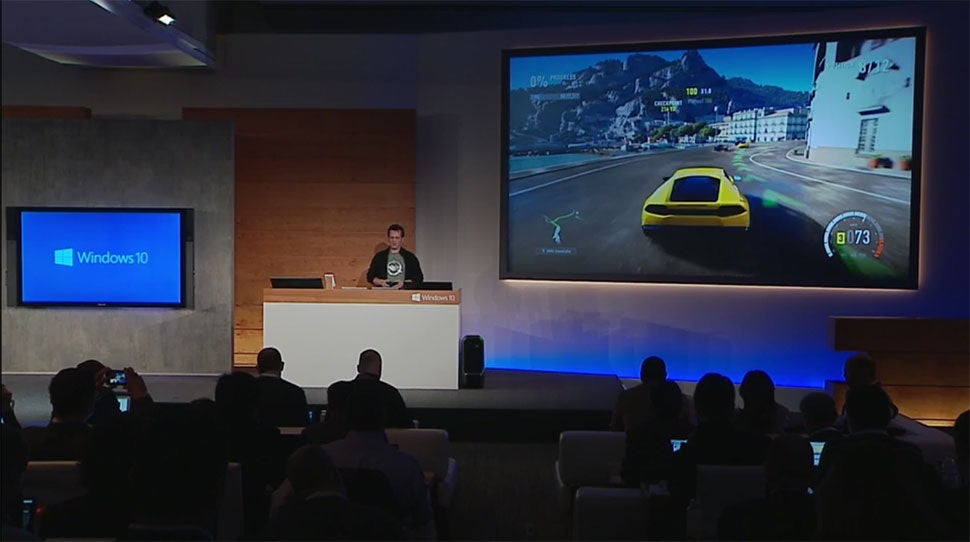 The games that have been locked to Microsoft's latest home console will now be able to live on other devices running the company's upcoming operating system, Microsoft said today.
During Microsoft's Windows event today, Xbox lead executive Phil Spencer showed a live demo of new functionality that will let users stream Xbox One games to PC and tablets running on Windows 10. The streaming happens via the new Xbox app that will come as part of Windows 10. Spencer launched a game of Forza on a Surface Pro 3 tablet, showing how the app will pair with Xbox One consoles in the home.
This linking is similar to the kind of streaming that Sony's enabled between the PS4 and their Vita handheld and that Steam users can use to play games on computers other than the ones running them.