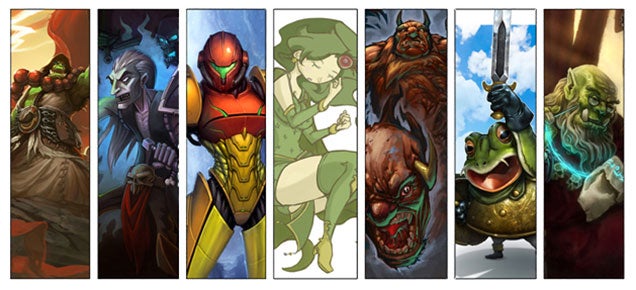 Last year, we told you about an art book that was raising funds to help pay for Blizzard artist Kevin Kanai Griffith's battle against cancer. Sadly, in October 2014 Kevin passed away, but the book — which is yet to be completed — is still going ahead, albeit with a different focus.
"After he passed we spent a great deal of time deciding how the project should move forward, if at all", writes the book's organiser, Liz Cooper. "We decided Kevin would have wanted us to see this through, so we continued production on the book as tribute to him and as an opportunity to show off the great positivity that can come from Gamers in action. His legacy will continue on in the form of this book made by his friends and fellow game artists."
"In order to try and stay as close to the original intent of the project we will be splitting proceeds of this campaign between 2 charity organisations in KKG's memory".
As a reminder, the book features fan art (for Kevin's favourite games) drawn up by some of the video game industry's best and most accomplished artists. You can order a copy here, and see some preview images below.