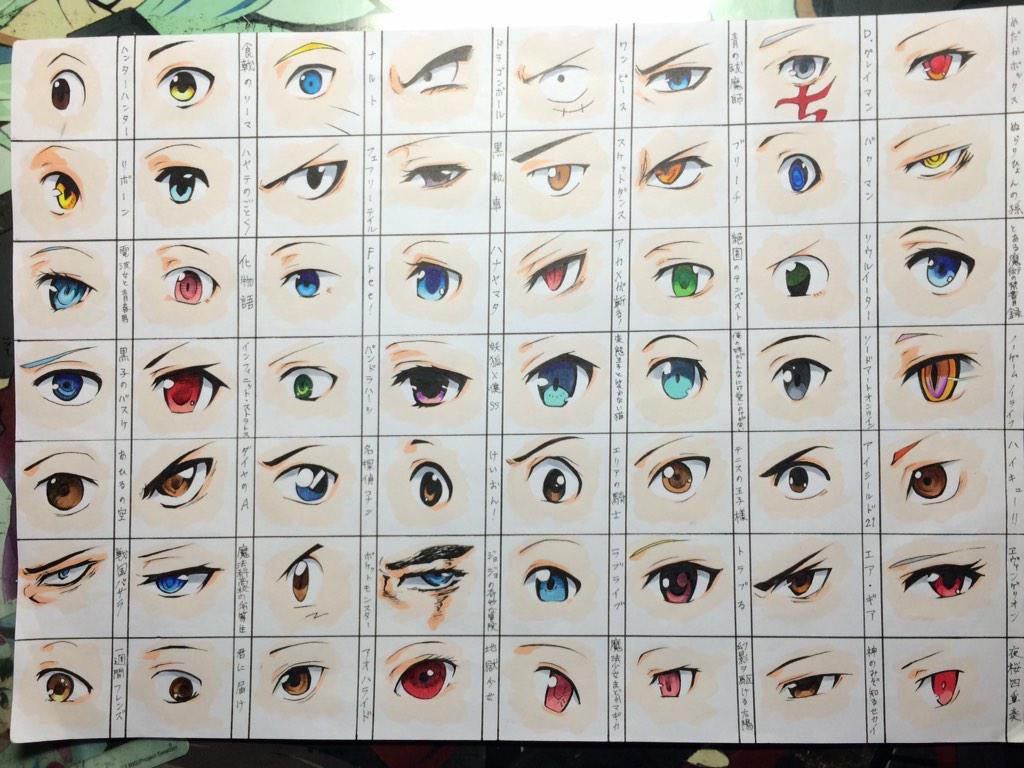 Hrm. I see a Naruto eye. A Dragon Ball eye. An eye from Evangelion. Another from One Piece. This is tricky!
Actually, it's not that tricky, because the anime each eye belongs to is written next to it in Japanese. But ignore that! Do it! Try to see how many anime eyes you can spot in this image from Japanese Twitter user Yuuma0828.
Check out more of Yuuma's wonderful art on his Twitter page.
Picture: Yuuma0828/Flickr